Air Products to aid in Toyota's vision for a future powered by hydrogen fuel
October 27, 2015
Toyota believes that fuel cell vehicles are the future
Air Products intends to assist Toyota in the automakers "Fueled by the Future" campaign. The campaign focuses on fuel cell vehicles, which Toyota believes will eventually replace conventional cars that use gasoline. Toyota's Mirai, which is equipped with a hydrogen fuel cell, is the star of the campaign, with Toyota taking every opportunity to highlight the capabilities of this vehicle. Air Products' technology may play a major role in making Toyota's vision of a hydrogen-powered future a reality.
Air Products is helping with the expansion of a hydrogen fuel infrastructure
In order for fuel cell vehicles to become successful, they will need the support of a comprehensive fuel infrastructure. Air Products has helped in the expansion of this infrastructure, with the company's fueling technology being used in new hydrogen fuel stations that are being built in many parts of the world. Air Products notes that many automakers planning to release fuel cell vehicles are planning to focus their efforts on California, where clean vehicles have already found a great deal of support.
California will be a leading market for fuel cell vehicles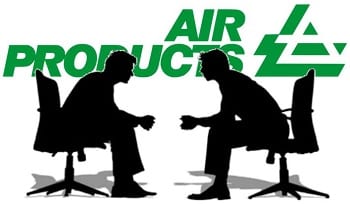 In California, Air Products is supplying its technologies to fueling stations, giving them the capability to provide hydrogen fuel to those with fuel cell vehicles. Air Products has also developed and demonstrated new hydrogen fuel production technologies. These new technologies use biogas to produce hydrogen, which is considered more environmentally friendly than conventional hydrogen production solutions.
Air Products is leading the way in the development of a hydrogen fuel infrastructure
Air Products is not the only company working to develop an expansive hydrogen fuel infrastructure, but the company has established a leadership role in this endeavor. The company's technologies are being used in many of the fueling stations that serve fuel cell vehicles, and Air Products has partnered with various other organizations in order to ensure that fuel cell vehicles will have the fueling support they need to find success. These vehicles are expected to become more common throughout the world in the coming years.