Florida Supreme Court approves initiative concerning solar energy
October 27, 2015
New initiative seeks to make solar energy more available in Florida
The Florida Supreme Court has approved a new ballot initiative that aims to expand the state's use of solar energy. The decision could have significant political ramifications, as it places renewable energy at the forefront of legislative debates. Many of the state's lawmakers have come out in support of solar power, but others believe it is a costly investment with minimal returns. Whatever the case may be, Florida does intend to become more environmentally friendly, and solar energy may be the best way to accomplish this endeavor.
Initiative has a chance to make it to the November 2016 ballot with the aid of advocacy group
Florida Justices voted 6 to 1 in favor of the ballot, but did not offer opinions concerning its merit. The ballot is backed by Floridians for Solar Choice, a solar energy advocacy group. The group now has to acquire 683,149 petition signatures before February 1, 2016, in order for the initiative to qualify for the November 2016 ballot. Otherwise, the group has met all other legal standards to ensure that the initiative makes it to the 2016 ballot.
Solar energy is growing in popularity throughout Florida, with homeowners showing strong support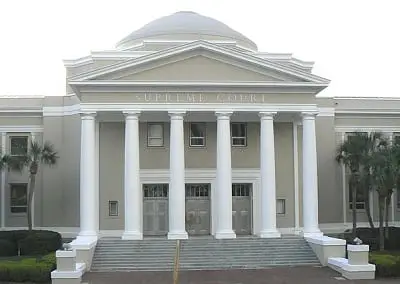 Solar energy is gaining ground in Florida, especially among homeowners. Many homeowners are interested in solar power because it offers them a chance to move away from traditional forms of energy, which are becoming more expensive. Financing options offered by energy developers, like SolarCity, have also made it easier for consumers to adopt solar power. Legislative action could help expand the state's utility-scale solar capacity.
Businesses will be able to sell solar energy to customers, if initiative is successful
The initiative approved by the Supreme Court would allow businesses throughout the state to generate and sell as much as two megawatts of solar energy to consumers as well as customers in neighboring properties. This would allow solar energy producers to sidestep some state and local regulations, ensuring that they can make this form of clean energy more available to those that are interested in it.