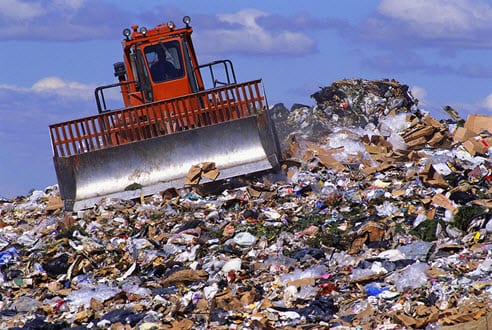 Alkaline fuel cells and gasification technology to convert UK waste into electricity
June 27, 2012
Waste2Tricity announces new plan to produce energy from municipal waste
The United Kingdom's Waste2Tricity has been causing a stir in the alternative energy community recently. The company specializes in transforming organic waste into usable electricity through the use of fuel cell technologies. Waste2Tricity has developed a new, two-stage strategy to produce electricity through the conversion of municipal waste and the use of alkaline fuel cells. This electricity would be supplied to the nation's energy grid and could help boost the economy by creating new, sustainable jobs.
Alkaline fuel cells chosen for the flexibility and affordability
Alkaline fuel cells are the most developed fuel cells currently available, having been used for decades by organizations such as NASA. These fuel cells are the most affordable variants to manufacture because the catalyst used to power chemical reactions and produce electricity is not required to be made of platinum. Alkaline fuel cells have become quite popular in the industrial world because of their flexibility and affordability, as well as their ability to produce a large amount of clean electricity.
Fuel cells to be powered by gasified waste
Waste2Tricity's two-pronged approach combines plasma gasification with alkaline fuel cells. In the first stage, organic municipal waste is converted into a gas through the use of plasma gasification technology. This gas is then fed directly into alkaline fuel cells, which will produce both electricity and hydrogen. Internal combustion engines are a proposed way of making of the hydrogen gas generated by the system in order to produce more electricity.
New energy system could be a viable way to solve UK's waste problem
Waste2Tricity believes that its energy system will be the most advanced of its kind once it is incorporated into a country's energy scheme. The energy system could be an effective way to solve the waste problems that are associated with a growing population. The United Kingdom has expressed interest in alternative energy systems in the past and new policies have created a favorable environment for new energy systems to take root in the country.
Related article(s) and resources:
http://cleantechnica.com/2012/06/25/green-cities-waste2tricity-pushes-game-changing-waste-to-energy-tech/
http://www.hydrogenfuelnews.com/massachusetts-proposes-turning-food-waste-into-electricity/853647/