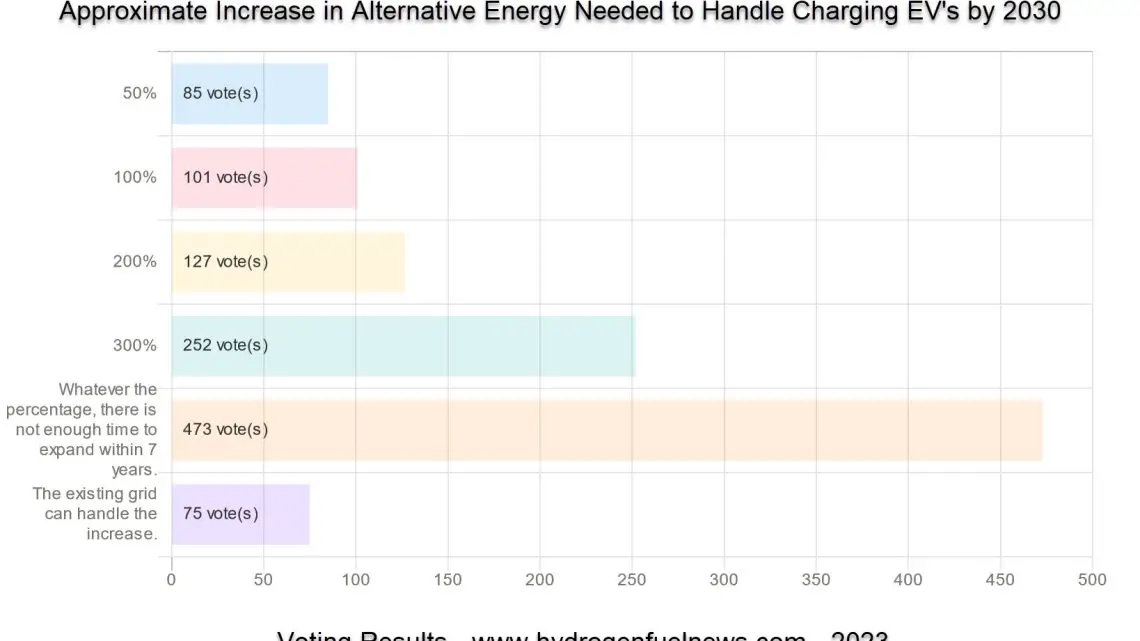 40% Of consumers say alternative energy capacity inadequate for EV charging
May 22, 2023
A recent poll showed that there isn't enough time for cleaner energy sources to keep up with EV demand.
While electric vehicles are often thought of as zero-emission because they don't have a tailpipe, unless they operate on electricity produced using clean alternative energy sources, drivers could be shifting the source of their carbon emissions from one place to another.
Battery electric vehicles will greatly increase the demand on electrical grids throughout the world.
In a recent Hydrogen Fuel News poll, participants were asked how much of an increase in alternative energy would be required to meet the electricity demand from EV charging by 2030. The largest number of respondents indicated that regardless of how much of an increase the grid would need in its capacity, there wouldn't be enough time to meet that demand with alternative energy sources by 2030.
There were 1,113 total respondents to the survey. Among them, over 42 percent said that in terms of necessary increase in alternative energy to meet the electricity charging needs of EVs by 2030, "Whatever the percentage, there is not enough time to expand within 7 years." This reveals a grim outlook from consumers regarding the capacity of the grid by the end of the decade, and the practicality of EVs within that same span of time.
The poll revealed that most people believe a very large amount of alternative energy will be required.
Among the respondents, 7.6 percent (85 participants) said that they predicted that the current electrical grids would need another 50 percent capacity boost to meet EV charging demand by 2030.
Another 9.1 percent (101 participants) thought that figure was closer to 100 percent, 11.4 percent (127 participants) believe a 200 percent capacity boost will be necessary, 22.6 percent (252 participants) thought a 300 percent capacity increase will be needed, and 42.5 percent of participants felt that no matter how much more power would be needed, the next 7 years will not be enough time to install it.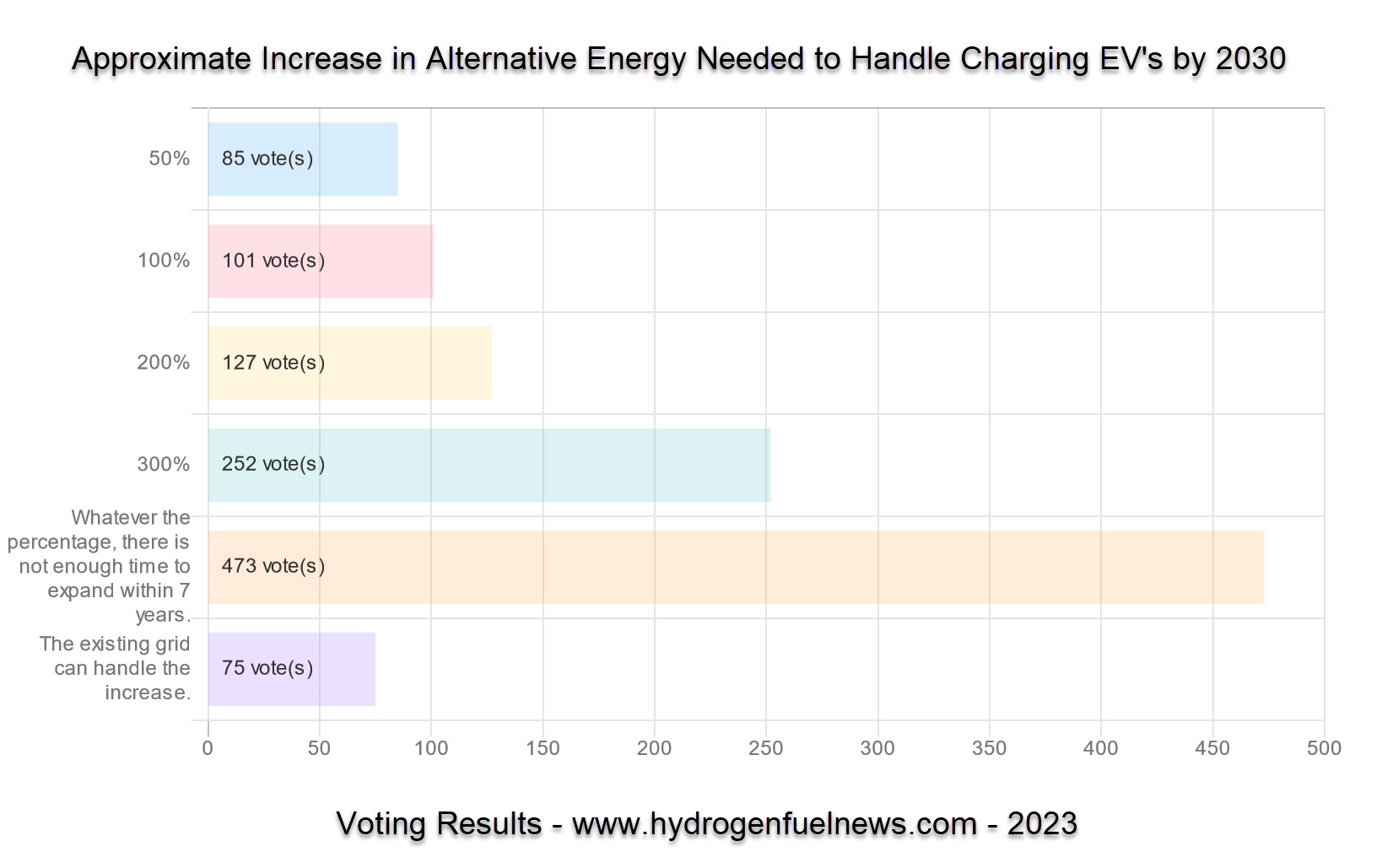 Only 6.7 percent of respondents (75 people) believed that the current grid capacity would be adequate.
Grim outlook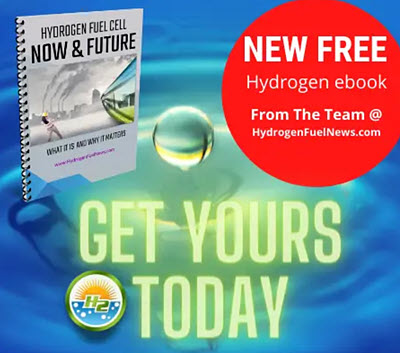 It is clear that as popular as EVs are, there are uncertainties from consumers regarding their viability in the near future due to demands on alternative fuel sources.
Ready to test your knowledge on the most abundant element in the universe? Take our fun and engaging Hydrogen Quiz now!