Apple seeks to expand solar energy in China
October 26, 2015
Apple will be working with its partners to expand renewable energy capacity throughout China
Apple has announced new and ambitious plans for renewable energy in China. The company will be working with various partners in the country to support the expansion of clean power projects, with Apple looking to play a role in the renewable energy supply chain. Apple CEO Tim Cook noted that climate change is one of the greatest challenges facing the global civilization and the company intends to help overcome this challenge by embracing and supporting clean power.
Apple is already carbon neutral in China, but wants to help others follow suit
Apple has 19 offices in China, as well as 24 stores that sell its products. These facilities are carbon neutral, according to a company announcement made earlier this week. This was accomplished through the completion of 40 megawatts worth of solar energy projects in China's Sichuan Province. This is just the beginning of Apple's plans, however, as the company intends to help build another 200 megawatts worth of solar capacity throughout the country. This capacity is being built to offset the carbon emissions being produced by Apple's partners.
Partners aims to install 2 GW of renewable energy capacity in China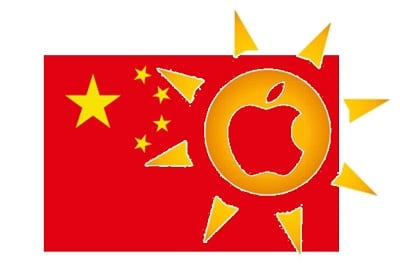 The company will also be joining its other partners in installing more solar energy solutions at its facilities throughout the country. Together, the companies plan to install some 2 gigawatts worth of clean energy capacity, with solar power being a significant focus. With Apple's assistance, its partner companies are expected to find it easier to embrace clean power, which will make them more environmentally friendly and reduce China's overall reliance on fossil-fuels.
Investments to help reduce carbon emissions in China through 2020
Apple's investments and further adoption of clean power is expected to prevent as much as 20 million metric tons of harmful emissions from being released into the environmental between now and 2020. The announcement from Apple comes before a highly-anticipated United Nations meeting, which will be held in France. This meeting will seek to establish the world's first global initiative to reduce carbon emissions.