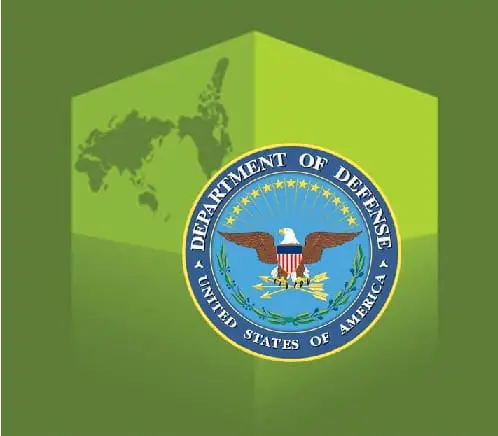 Army takes a new approach to renewable energy
June 14, 2013
Renewable energy remains strong focus for Department of Defense
In the U.S., renewable energy has managed to acquire a great deal of support. Citizens and businesses alike are warming to the notion of relying more heavily on renewable energy rather than traditional fossil-fuels. There is no greater supporter of renewable energy in the country than the Department of Defense. While the federal agency is still heavily reliant on fossil-fuels, the Department of Defense has taken a strong interest in renewable energy and, as the world's largest energy consumer, have been investing aggressively to support the growth and adoption of clean power.
Army showing interest in hydrogen fuel cells
The U.S. Army is one of the stronger advocates for renewable energy associated with the Department of Defense. The Army has taken up a strong focus on solar energy, but has recently begun researching clean technologies, showing a particular interest in fuel cells. Hydrogen fuel cells are already being used by the Army for some pilot projects concerning transportation, but the Army has begun working to develop its own type of fuel cell that could be used for a variety of purposes in the future.
Army works to develop new fuel cell
The Armament Research, Development, and Engineering Center, commonly known as the Army's Center of Lethality, has begun working to develop a new kind of fuel cell that is designed to operate using corn ethanol. Army researchers are working with the nanoMaterials Discovery Corporation to develop this ethanol fuel cell. Researchers expect that the initial prototype of this fuel cell will have an energy capacity of 10 kilowatts. Over the next five years, this fuel cell will be scaled up to eventually boast of 2 megawatts worth of energy capacity.
Fuel cell could replace batteries in the future
The initial idea behind the fuel cell was to provide the Army with an alternative to the batteries it had been using for several years. The fuel cell is meant to be less expensive than conventional models as it is comprised of less costly materials. Whether the fuel cell becomes a staple for the Army has yet to be seen, but even if the fuel cell does not live up to the Army's expectations, the military is likely to retain its strong focus on renewable energy in general.