Austin recognized as a leader in the solar energy market
October 3, 2016
Federal agency highlights Austin as a leading example of solar excellence
The United States Department of Energy has issued a federal award to Austin, Texas, for becoming a leader in the solar energy market. The city has successfully made solar power more accessible to consumers and businesses alike. The Department of Energy has named Austin a "SolSmart gold designation" due to its adoption of clean power and strong focus on solar, in particular. Austin is benefiting from the rapidly growing solar energy market in Texas.
Solar energy in market continues to see strong growth
Texas is home to one of the fastest growing solar markets in the United States. Many solar developers have flocked to Texas in order to take advantage of the state's abundant sunlight. Several forms of renewable power have been experiencing strong growth in Texas. The state's favorable policies and investments coming from the private sector have helped the solar energy market flourish. Austin has established itself as a proverbial crown jewel in the state's expanding solar sector.
Austin has made solar power more accessible to consumers and businesses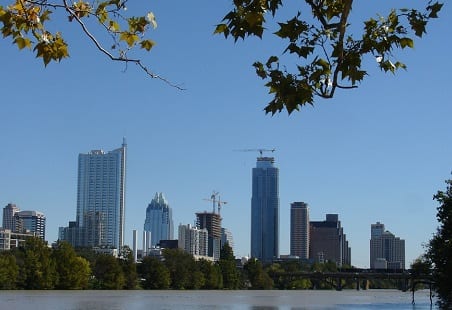 The Department of Energy has praised Austin for its efforts to make solar power less expensive for consumers and businesses. The city has helped make this form of clean power much more accessible than it had been in the past. The city has also placed significant emphasis on conservation and energy programs that favor renewable resources. Austin is expected to serve as an example of what can be accomplished through a strong focus on renewable energy.
Several cities are leading the way in renewable energy adoption
Austin is one of 13 other cities that have been recognized by the Department of Energy for excellence in the renewable energy field. Many of these cities have taken advantage of the growing solar energy market. These cities aim to become more environmentally friendly and distance themselves from fossil-fuels. They are also seeking to benefit economically through the development of new solar projects and other initiatives.