Ballard teams with Toyota Tsusho to distribute hydrogen fuel cells in Japan
August 22, 2016
Toyota Tsusho to become a distributor of Ballard products in Japan
Ballard Power Systems, a leading developer of hydrogen fuel cells, has reached a distribution agreement with Toyota Tsusho Corporation. Per the agreement, Toyota Tsusho will become a distributor of Ballard's fuel cell systems in japan. The distribution agreement will run through 2020. Ballard intends to hire an expatriate sales professional that will work with Toyota Tsusho to coordinate joint sales action strategies in Japan's rapidly growing fuel cell market.
Demand for hydrogen fuel cells is growing rapidly throughout Japan
Ballard CEO Randy MacEwen notes that the agreement with Toyota Tsusho represents an important step in the company's continued efforts to expand its operations into new markets. The demand for hydrogen fuel cells and their associated products has grown significantly in recent years, especially in Japan. The country is set to host the 2020 Olympic Games and will be using fuel cells to provide power for the event. Japan's residential sector is also seeing fuel cells become more common as primary energy and heat providers. Japan's largest automakers are also embracing hydrogen fuel cells to power a new generation of vehicles, some of which have already been launched in the country.
Toyota Tsusho may provide Ballard with new opportunities in a growing market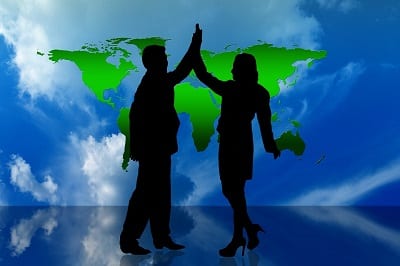 Toyota Tsusho believes that partnering Ballard will provide Ballard with access to new business opportunities in the fuel cell market. Like other companies in the same industry, Ballard has been fighting to commercialize hydrogen fuel cells for some time. The company has made progress in this endeavor, forming strategic partnerships with companies like Toyota Tsusho to break into new and promising markets.
Japan to continue showing strong support for the fuel cell market
Japan's fuel cell market is expected to continue growing aggressively in the coming years. The country is investing in a clean transportation infrastructure that will support vehicles equipped with hydrogen fuel cells. This has increased the demand for fuel cell products, placing Ballard in an ideal position to establish a strong foothold in the country and find more success in a market that shows a great deal of potential.