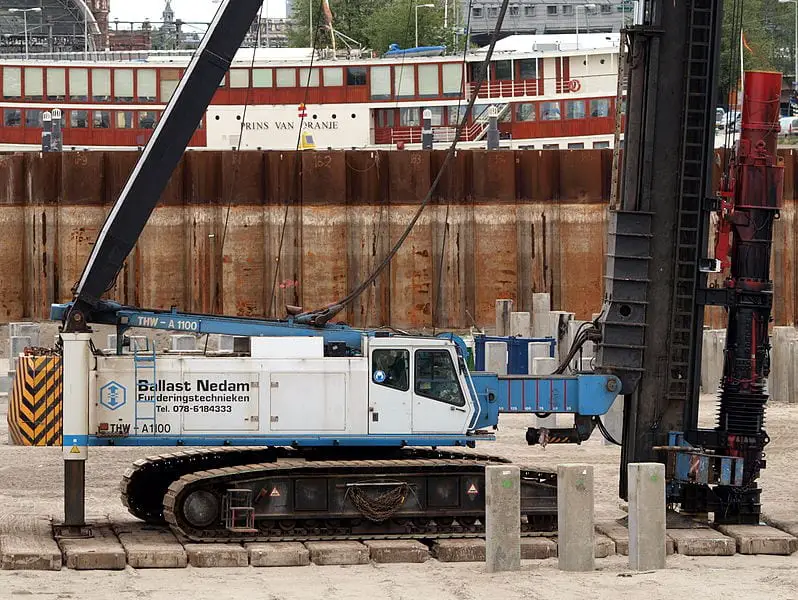 Ballast Nedam to build new hydrogen fuel station in the Netherlands
July 11, 2013
New hydrogen fuel station commissioned by WatersofNet
Ballast Nedam, a Dutch construction and engineering company, has announced that it will be building its first ever 700-bard hydrogen fuel station in the Netherlands. The station has been commissioned by the Flemish-Dutch WatersofNet, an organization with a heavy interest in hydrogen fuel cells and infrastructure. The need for a suitable hydrogen fuel infrastructure is growing in Scandinavia as the auto industry prepares to launch a new generation of vehicles that are equipped with fuel cells. Without an infrastructure in place, these vehicles may not find success in the Scandinavian market.
Ballast Nedam's first 700-bar hydrogen fuel station to be ready by 2015
Developing a comprehensive infrastructure is not as simple as producing mass quantities of hydrogen fuel. This fuel must be stored in a very particular manner and must also be dispensed at certain pressures that are accommodating to the needs of conventional vehicles. The 700-bar pressure range is considered ideal for hydrogen fuel deployment and Ballast Nedam predicts that its first 700-bar fuel station will be ready for operation in 2015.
More work needed to develop comprehensive infrastructure
There are nearly 25 of these hydrogen fuel stations in operation or being built in Europe currently. The majority of these fuel stations can be found in Germany and Scandinavia, but are not yet numerous enough to be considered a viable infrastructure for the launch of hydrogen-powered vehicles in 2015. The new fuel station from Ballast Nedam is expected to help produce more momentum behind efforts to develop a comprehensive infrastructure, but without more aggressive action, an infrastructure may not take form in many countries before the launch of hydrogen-powered vehicles.
Ballast Nedam building additional fuel stations in the Netherlands
Ballast Nedam has extensive experience in the development of hydrogen fuel stations. The company is currently building another fuel station for WatersofNet in the Dutch city of Helmond. This particular station is capable of using renewable energy to produce hydrogen fuel and is expected to deliver this fuel at 350-bar pressure in the coming months.