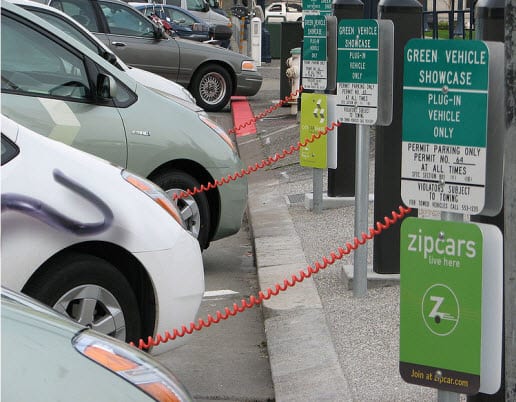 Bloomberg study shows the number of electric charging stations shadows the number of ethanol fuel stations in the U.S.
January 30, 2012
A new study from Bloomberg, a multinational financial news corporation, shows that the number of public charging stations in the U.S. outnumbers ethanol fueling stations.
According to the study, there are more than 4,400 charging stations throughout the country, each capable of powering more than one electric vehicle at a time. There are only 2,500 ethanol fueling stations in the U.S., all of which are used to fuel the 7.6 million vehicles that run solely on the fuel. While charging stations may outnumber ethanol station, there are only 16,000 electric vehicles that can be branded "highway worthy," showing that electric cars have yet to find a foothold with consumers.
The federal government has invested heavily into expanding the country's electric fuel infrastructure. The effort may have been over-zealous, however, as many consumers have yet to show favor for battery powered cars. Considering that most major automakers are opting for hydrogen fuel cells over lithium-ion batteries, the government may have missed the mark in terms of infrastructure.
Bloomberg's study notes that it can take several hours for an electric vehicle to reach maximum charge.
This is one of the reasons consumers have shied away from these vehicles. Those with tight schedules can scarcely spare the time to ensure that their vehicle will have enough fuel to reach its destination. Hydrogen-powered vehicles, however, can be fueled in the same amount of time it takes a conventional vehicle to be fueled, making them a more viable alternative.