Canadian city seeks to build largest ozonation wastewater treatment facility
March 30, 2015
Montreal intends to begin purifying sewage water using ozone in 2018.
Canada's second largest city, an island located in the province of Quebec, recently announced a $99 million construction contract to build what will be the world's largest ozonation wastewater treatment center, which is anticipated to cost $285 million once completed and will be located at the J.R.-Marcotte water and sewage treatment plant in Point-aux Trembles, reported the Montreal Gazette.
The treatment center is expected to be able to clean 2.6 million cubic liters of water every day.
Once the facility has been constructed and is fully operational, it will have the ability to purify 2.6 cubic liters of water, daily; a massive amount of water that will then be flushed into the St. Lawrence River every 24 hours.
Montreal's mayor said that "Ozone treatment will start in 2018 and will significantly improve the quality of waste water restored by the island of Montreal to our majestic St. Lawrence River." Mayor Denis Coderre also stated that "It's a responsible, sustainable choice that will preserve our aquatic ecosystems and improve public health."
The new wastewater treatment facility will eliminate most bacteria and most viruses.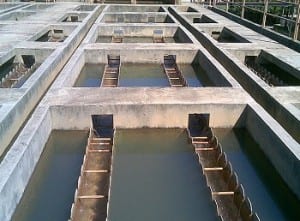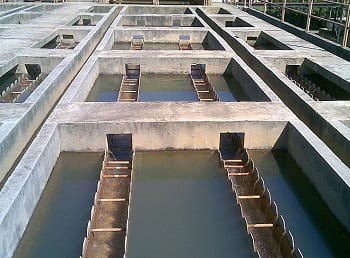 Unlike present water filtration technology, the new ozonation system is predicted to remove 95% of bacteria, most of which being E.coli bacteria resulting from fecal coliform. It will also eradicate most viruses. In addition to bacteria and viruses, the treatment facility is expected to eliminate cosmetics and pharmacological drugs from the water that have proliferated in the last three decades. This contamination is partially due to Montreal's heavy involvement in both the cosmetic and pharmacological industries.
The decision to build the ozonation treatment center occurred back in 2008. At the time, some environmental groups and city officials recommended the plan, saying that ozone gas, a powerful disinfectant, bleaching, and cleaning agent, would be the most effective system for treating the city's water and would have the least disruptive ecological impact.
However, Ronald Gehr, a professor at McGill University with 20 years experience in wastewater treatment, believes that ultraviolet technology, which is a water purifying method that is more widely used, may be a considerably less expensive option for Montreal compared to ozonation, which has never been used to the degree that has been proposed in the Canadian city.