Canadian geothermal village could generate all the power it needs
September 15, 2016
Hot springs in a town located along British Columbia's Rocky Mountains offer renewable energy.
The town of Valemount, British Columbia is a natural geothermal village. It is located along the Canadian Rocky Mountains and features the Canoe Reach hot springs. The hot springs are among the warmest surface hot springs in the country.
As a result, the town has decided to make some renewable energy plans for this natural resource.
At the moment, the hot springs offer tourists a gorgeous destination to visit. However, they may also turn the location into a geothermal village that will be capable of producing its own power. The community in Valemount is now working with Borealis Geopower. Together, they intend to transform the area into a geothermal industrial park, where a forestry town historically stood. "The GeoPark project brings British Columbia and all of Canada a step closer to becoming more sustainable," said the official Borealis Geopower website.
By creating a geothermal village, Valemount and its businesses will be able to enjoy green renewable energy.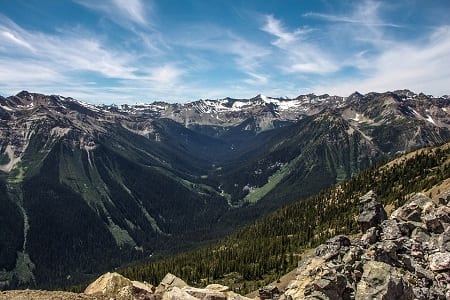 This environmentally friendly power source will provide an alternative energy source to its current primary fuel, propane. At the moment, propane is brought into the town by truck. With geothermal energy, local businesses and homes will have green energy readily available. The goal is to use it to create "sustainable communities and support local food opportunities," said the website.
The hot springs themselves are located right next to the town of Valemount. Because the source of the heat is quite close to the surface, it provides the perfect opportunity for electricity generation. From there, the electricity can also be connected to the British Columbia provincial grid. This will reduce the project's overall impact on the land of the surrounding area. Therefore, its eco footprint will be drastically decreased.
The town is hoping that the main electricity distributor in the province, BC Hydro, will also see the opportunity of this geothermal village. The goal is to create a 15-megawatt power plant that will generate even more electricity for the provincial grid. This type of use of natural energy sources is a growing trend among many communities.