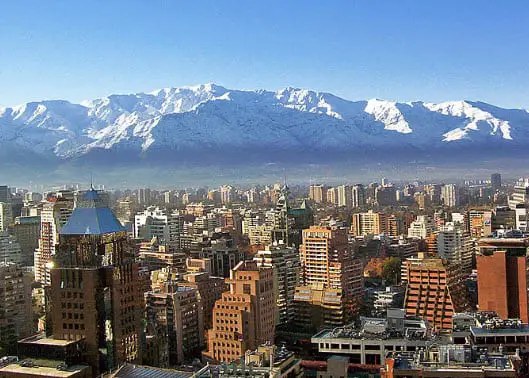 Chile solar energy industry poised for rapid growth
January 31, 2013

Chile solar energy industry to benefit from interest from the government and foreign countries
Chile has become a very strong advocate of solar energy. The country has been embracing solar energy for the past several years, but it was not until 2012 that the nation began attracting attention from large companies in the solar energy industry. Backed by the attention it has been receiving from these companies, Chile is now moving ahead with plans to bolster its solar energy capacity. The country's National Energy Commission has released a new report concerning the efforts of the Chile solar energy industry.
Report predicts 2.2GW of new solar energy capacity within 15 years
According to the report, Chile aims to add an additional 2.2 gigawatts worth of new solar energy installations throughout the country over the next 15 years. The report highlights several strong investments coming from both foreign and domestic sources as one of the major contributing factors to the growth of solar energy in Chile. The Chile solar energy industry, in particular, has been seeing major benefits from these investments, with many companies finally gaining the support they need to grow and make progress in the domestic market.
Chile solar energy industry takes advantage of promising opportunities
The Chile solar energy industry has emerged as one of the strongest in the world. While the industry is still behind those that can be found in larger countries, such as China, the Chile solar energy industry has proven that it has the tenacity to take advantage of promising opportunities that emerge in domestic and foreign markets. The National Energy Commission expects that the industry will help establish at least 13 new solar energy systems with a combined capacity of 1.5 gigawatts by 2028.
Chile works to break away from fossil-fuels
Chile has made significant progress in its alternative energy ventures recently. The country is immersed in a campaign that is designed to move it away from the use of fossil-fuels. Solar energy has become one of the most favored forms of energy for the country, largely due to its exposure to solar radiation. This is, indeed, why several large companies in the solar energy sector have been showing more interest in the country in recent months.