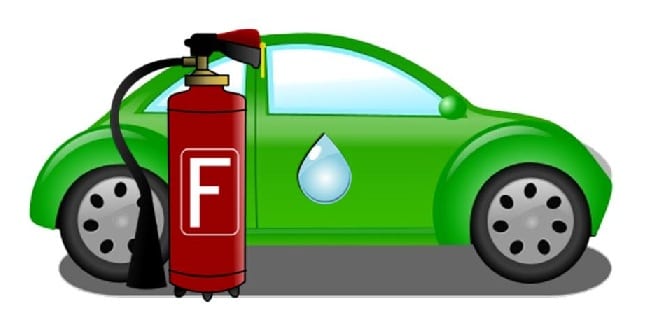 Hydrogen-powered vehicles proposals introduced by FCHEA
February 1, 2013

FCHEA submits new safety proposals concerning hydrogen-powered vehicles
The Fuel Cell and Hydrogen Energy Association (FCHEA), a trade group focused on the fuel cell industry, has submitted 11 public comment proposals to the U.S. National Fire Protection Association (NFPA) concerning hydrogen-powered vehicles. The public comment highlight the concerns that some people have regarding the safety of hydrogen-powered vehicles and provides some insight on what measures can be taken to mitigate the damage caused by an accident. The proposals aim to introduce new changes to the 2015 NFPA 2: Hydrogen Technologies Code.
Hydrogen Technologies Code provides safety guidelines for a new generation of vehicles
The Hydrogen Technologies Code imposes several requirements on hydrogen-powered vehicles and structures housing them, such as parking garages. The code works to ensure that proper safety measures are taken to mitigate the event of a fire as the result of an accident concerning hydrogen-powered vehicles. The code also provides guidelines for managing any potential catastrophe that could be created by the malfunction of fuel cell technology in a vehicle.
Safety proposals to be voted on later this week
An NFPA committee is scheduled to vote on the necessity of the proposals coming from the FCHEA later this week. These proposals aim to provide more synergy within the existing code by updating the requirements for a variety of tests, such as temperature and pressure tests, that hydrogen-powered vehicles are already required to undergo. The proposals will also address issues concerning the fire safety regulations imposed on parking garages in order to bring them in line with the potential risks presented by hydrogen-powered vehicles.
Safety concerns continue to plague hydrogen-powered vehicles
Safety has long been a concern where hydrogen fuel is involved. While automakers claim that hydrogen-powered vehicles will introduce no undue risk to drivers, these claims have done little to placate the concerns of consumers and trade groups. Some automakers have conducted public demonstrations wherein hydrogen-powered vehicles have been involved in vehicle collisions. None of these vehicles showed any signs of catastrophic failure in terms of their fuel cells or the hydrogen fuel storage tanks they were equipped with.