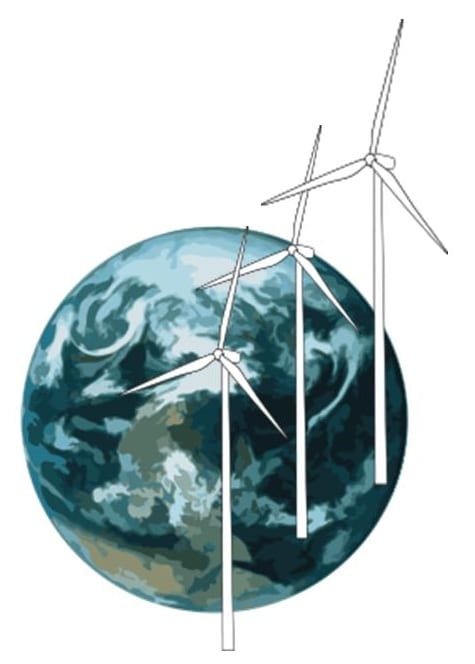 China is world's largest wind energy market in 2012
February 13, 2013

Wind energy makes major progress in China
New research from Bloomberg New Energy Finance, a leading market research firm, shows that China was the world's largest wind energy market in 2012. The country has been aggressively supporting the development of wind energy in recent years, hoping to break away from the use of fossil-fuels. Though China intends to continue using fuels like oil and coal well into the future, the country is eager to reap the economic benefits tied to renewable energy. In 2012, China made significant progress in the realm of renewable energy, largely due to a strong focus on wind energy.
China beats US in total installed wind energy capacity
In terms of annual installed capacity, China was peerless in the wind energy market throughout 2012. The country boasts of 15.9 gigawatts of installed capacity, which accounts for 35% of the world's new onshore capacity total. The bulk of this capacity was installed in the country during the early months of 2012, but wind energy managed to maintain strong momentum throughout the remainder of the year. Last year was the fourth consecutive year in which China has successfully overcome the U.S. in terms of wind energy installations.
Wind is China's third-largest energy source
Wind energy is now China's third-largest energy source. This is despite an 18% decline in annual installation from what they had been in 2011. While installations may be slowing down, largers wind energy systems are picking up the slack. The Central Government has several initiatives in place to support the establishment of large-scale wind energy systems, all of which have proven significantly successful over the last year.
China content to pursue onshore wind
While China boasts of a strong onshore wind energy sector, the country's offshore endeavors have been less successful. Offshore wind energy is quickly becoming the most viable way to harness the potential power of wind currents. Several European countries have seen major benefits through a focus on offshore wind energy systems, but China has remained intent with its onshore endeavors for the past year. 2013 may see more progress in China's wind energy efforts if the country continues showing such strong support for this form of renewable energy.