China to promote hydrogen vehicles as it did EV cars in 2009
February 1, 2019
The Chinese government reportedly wants to increase the adoption of hydrogen cars in the nation as it once did for EVs.
Now that China sells more battery-powered electric vehicles (EVs) than the rest of the world combined, the country wants to increase the number of hydrogen vehicles on its roads.
Just slightly more than 1 million new energy vehicles were sold in china in the first 11 months of 2018.
Back in 2009, China launched a program called "Ten Cities, Thousand Vehicles," for the purpose of promoting EVs in the country. Since that time, new energy vehicles (NEVs), which includes both battery electric vehicles and plug-in hybrids electric vehicles, are widely used in China's public transport and private-car sectors.
Now, ten years later, China is considering implementing a similar plan to encourage the use of hydrogen vehicles. As before with the EVs program, China reportedly has plans to promote fuel cell vehicle (FCVs) in a number of its major cities, including Beijing, Chengdu and Shanghai, according to state-backed news outlet Securities Times, reported Quartz.
The program to promote hydrogen vehicles will follow a similar pattern to the 2009 EVs plan.
Securities Times reports that the FCVs promotion program will follow a pattern that is similar to the "Ten Cities, Thousand Vehicles" plan. In its original EV program, the country's goal was to add 30,000 NEVs to 30 cities in three years. The primary focus was to implement these vehicles into the public transportation system. Throughout the past decade, the program has successfully helped to popularize NEVs in China.
That being said, in order for the FCVs program to work, the country will need to invest into more hydrogen infrastructure to support the use of these vehicles. Lack of hydrogen refueling stations is a major reason why the commercialization of hydrogen-powered cars has never taken off in the country.
That said, it does seem as though the country is committed to boosting its adoption of hydrogen vehicles. Recently,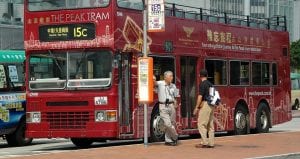 First Automobile Work, China's oldest carmaker, announced plans to mass-produce fuel-cell Hongqi cars this year, reports Quartz. Additionally, Foshan, a prefecture-level city in central Guangdong Province, announced earlier this month that the city has plans to build a minimum of 22 hydrogen refueling stations.