Clothing recycling program expanded by Levi Strauss
August 6, 2015
The famous denim clothing manufacture announced the expansion of its clothing recycling initiative to all its US Stores.
Levi Strauss & Co. the San Francisco-based clothing company that is known all over the world for its Levi's brand of denim jeans, has broadened its clothing recycling program to all of its mainline and outlet stores across the United States. Its goal is to encourage consumers to recycle clothing and shoes, and to further its commitment to sustainability by reducing the amount of waste sent to landfills.
The expansion of its recycling services has also led to the expansion of its partnership with I:Collect.
The Swiss textiles recycler I:Collect (I:CO), specializes in reuse and recycling of textiles, such as clothing and shoes. According to I:CO, it sorts apparel and footwear, upcycling, reuse and recycling textiles into fibers for padding and insulation.
I:CO USA Chief Marketing Officer Jennifer Gilbert said that I:CO is proud to be expanding its partnership with Levi Strauss & Co. Gilbert said that "This in-store take back program not only makes it easy for consumers to recycle their unwanted items, but also helps create much-needed awareness about the challenge of textile waste and the aim to keep these items in an everlasting cycle."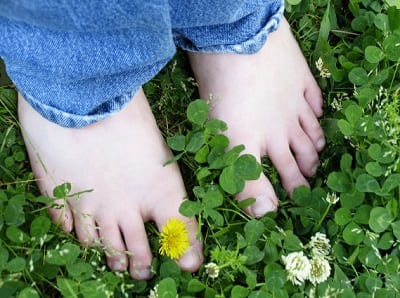 The Levi Strauss recycling program is only one of the company's sustainability initiatives.
Levi Strauss's clothing recycling program enables consumers to drop off any brand of clean and dry clothing or shoes into collection boxes that have been placed at Levi's stores. Consumers who participate in the program and bring an item to recycle will receive a voucher for 20% off one regular-priced Levi's item in-store.
The vice president of sustainability at Levi Strauss & Co., Michael Kobori, explained that as an industry leader, the company considers all stages of its product lifecycle, which includes phases beyond its direct control, such as the product's end point. By collecting used clothing at its stores, it makes it easy and simple for consumers to recycle and be more environmentally friendly. Kobori said, "We're thinking about sustainability across all facets of our business."
In addition to decreasing the amount of waste sent to landfills, the company is committed to creating an infrastructure that supports achieving a circular economy by 2020.
In addition to its recycling program, Levis Strauss is also involved in other sustainability initiatives including its Levi's Waste>Less collection of products that are comprised of 20% postconsumer waste, especially recycled plastic bottles, an initiative launched back in 2013. Another initiative, introduced last year, is its Dockers Wellthread, a product that is not only made to be 100% recyclable, but is also made using a dyeing process that requires less energy and water than conventional processes.