New drywall recycling facility will divert waste from landfills
May 18, 2015
USA Gypsum has opened new headquarters and plant project in Pennsylvania.
The new headquarters and drywall recycling facility of USA Gypsum are located in West Cocalico Township, Pennsylvania and, according to the company's president and general manager Terry Weaver, the new facility, which will keep more drywall out of landfills and provide more natural gypsum products to famers, needed to be built because the company outgrew their plant in Lancaster, Virginia.
The $3 million recycling plant will produce products of a better quality with greater efficiency.
Weaver said that the new equipment and buildings will create gypsum products of a higher quality and with more efficiency, and will help to keep more drywall waste out of dump sites. In addition, the 22,000 square-foot $3 million drywall recycling plant project is also equipped with renovated buildings for offices, packaging, and storage. Weaver added that the new location will be nearly 24 acres, which is twice the size of the company's recycling plant in Lancaster, and will consist of four buildings.
Natural gypsum products are created from the drywall recycling process.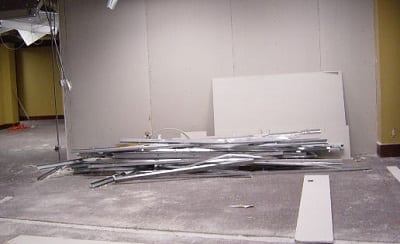 The drywall recycler converts waste drywall products and scraps into natural gypsum products, which can be used for lawns, as well as for agricultural and industrial use. Gypsum is a soft mineral that is gray or white in color and consists of hydrated calcium sulfate. It is primarily found in sedimentary deposits and is often used in the building industry and fertilizers.
According to the official website of USA Gypsum, "Drywall recycling is completed by crushing, screening, then selling the gypsum products as a soil amendment used to replace mined gypsum products."
Over the past decade, the company has saved landfills from receiving over 225,000 tons of drywall and has converted the recycled drywall into products that are beneficial for farmers, providing them with gypsum animal bedding and gypsum fertilizer, soil conditioners, and amendments.
Thus, not only do the company's drywall recycling efforts benefit the environment by keeping additional waste out of landfills, but it provides farmers with the advantage of saving money because they have an alternative to the more costly mined gypsum and to the pricey wood shavings for animal beds.  Furthermore, by accepting drywall from industrial sources, material construction sites, and scrap drywall resulting from construction and demolition, the company helps lowers disposal fees for producers and contractors.