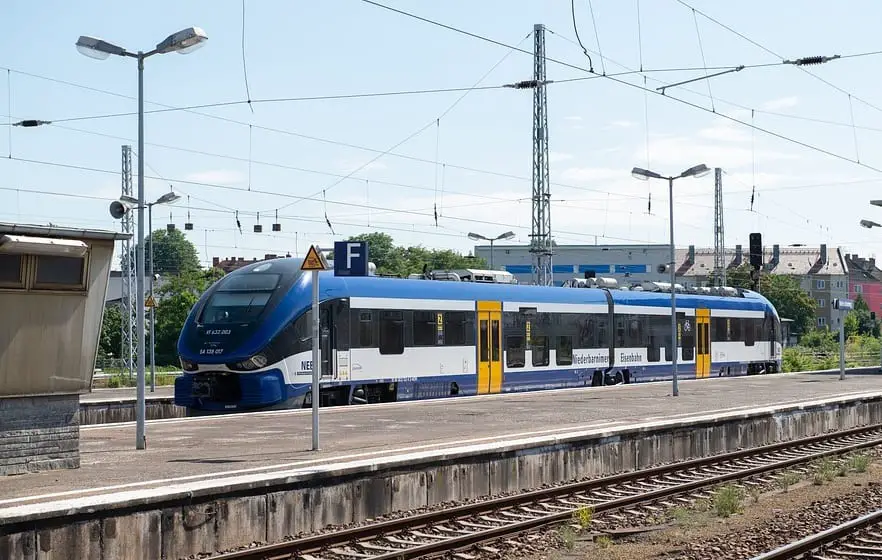 Cordia iLint hydrogen train receives green light for passenger service
July 17, 2018
The hydrogen fuel cell multiple-unit from Alstom was given formal approval to operate.
Two prototype units of the Cordia iLint hydrogen train are expected to enter pilot service on the Elbe-Weser network in Germany, after receiving formal approval for passenger service on July 11.
The Cordia iLint is the world's first hydrogen-powered low-floor passenger train.
As a hydrogen fuel cell-powered, zero-emission train, the Cordia iLint hydrogen train could revolutionize rail travel. The creators behind the train, Alstom, a leading manufacturer of trains, says that their iLint is the first low-passenger train in the world that utilizes a hydrogen fuel cell to generate its electricity.
The trains are said to make 60% less noise than traditional diesel trains and can travel as much as 500 miles daily. The trains were first introduced during industry trade event Innotrans 2016, reported Hydrogen Fuel News, and successfully completed test runs last year, in March.
The first scheduled services of the Cordia iLint hydrogen train is expected for late summer.
Alstom's two prototype units are slated to begin operating on scheduled services on the Elbe-Weser network later this summer. The train can carry as many as 300 passengers.
These trains reportedly use the same equipment as a diesel train, with the exception that they run on hydrogen. They hydrogen is mixed with oxygen in large fuel cells on the roof of the train to generate electricity. This electricity, in turn, powers lithium ion batteries. Any energy that is not used can be stored to be used later. The train produces zero emissions, only emitting steam and water.
"Hydrogen is a true low-emission and efficient alternative to diesel. On secondary lines where overhead lines are uneconomic or not yet available, these trains are a clean and environmentally friendly option. That is why we support and promote the technology," said Enak Ferlemann, Parliamentary State Secretary to the Federal Minister of Transport & Digital Infrastructure when Gerald Hörster, President of the Federal Railway Office, gave the approval certificate on July 11, reported Railway Gazette.
Back in November of last year, Alstom was contracted by Niedersachsen transport authority LNVG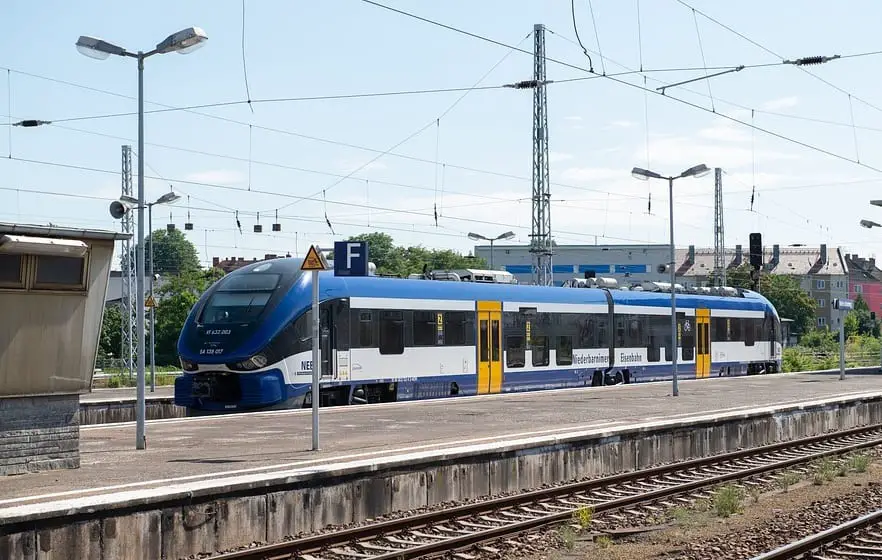 to supply 14 fuel cell multiple-units and to maintain and fuel them for 30 years. These Cordia iLint hydrogen trains are expected to be operational and ready for service in other parts of Germany by the end of 2021.