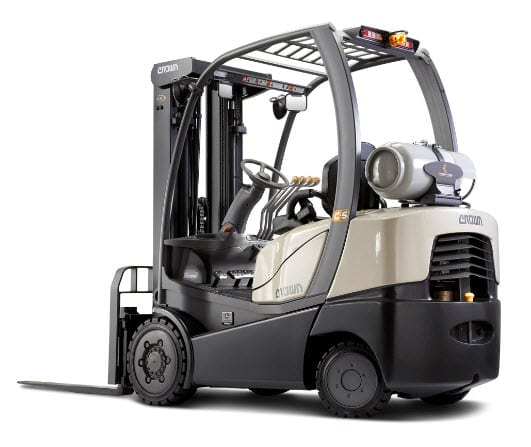 Crown Equipment shows off hydrogen fuel cell vehicles
October 18, 2012

*Image from Crown Equipment
Crown Equipment attends 2012 Alternative Fuel Vehicle Day Odyssey event
Crown Equipment, one of the largest manufacturers of materials handling equipment in the world, was featured as a presenter at the 2012 Alternative Fuel Vehicle Day Odyssey, an event for which was held in Ohio this week. The event attracted those interested in the prospects of clean fuel and transportation. Students from the University of Northwestern Ohio were able to attend the event and get first-hand experience with the technologies they may be using in the near future.
Event showcases variety of clean fuel vehicles
During the event, Crown Equipment showed off a wide variety of materials handling vehicles that operate on clean fuel. One of these was a pallet truck that is equipped with a hydrogen fuel cell. This fuel cell replaces the traditional lead batteries that are used in most materials handling vehicles. The fuel cell allows the pallet truck to be refueled like any commercial vehicle, and does not need to be replaced to be recharged or decommissioned due to overuse. The fuel cell is capable of powering the truck for an entire work day without needing to be refueled, depending on the workload of the truck.
Fuel cell continue to gain ground in materials handling
Hydrogen fuel cells are powerful energy systems and have been gaining traction in the materials handling space for some time. They've managed to catch the interest of large companies like Walmart and Coca-Cola due to their efficiency and durability and hydrogen fuel cells are quickly establishing themselves as a standard within the materials handling space. Crown Equipment is keen to show off the capabilities of fuel cells in materials handling vehicles, claiming that the energy systems can help save time and money for companies with high workloads.
Crown Equipment continues work with Plug Power
Crown Equipment regularly works with Plug Power, a leading manufacturer of hydrogen fuel cells. Plug Power provides the fuel cells that Crown uses in its hydrogen-powered materials handling vehicles. The company also has a fuel cell testing facility in Ohio, which is devoted to the research and development of new fuel cell technologies and finding ways to solve some of the problems inherent in most contemporary fuel cells.