Daimler and Linde partner to boost hydrogen fuel infrastructure in Germany
October 10, 2014
Companies will work together to build new hydrogen stations throughout Germany
German automaker Daimler has announced that it has partnered with Linde, a leading producer of industrial gases, to bolster Germany's hydrogen fuel infrastructure. This infrastructure is needed to support the adoption of fuel cell vehicles. Many of the world's largest automakers have plans to release hydrogen-powered vehicles in the coming years, but these vehicles will not likely be popular among consumers if they do not have access to the fuel they need to operate these vehicles.
Both Daimler and Linde will invest $13 million to build 10 new fueling stations
Daimler and Linde plan to build 20 hydrogen fuel stations in Germany beginning in 2015. Each company will be investing $13 million into the endeavor, which will be enough to build 10 new hydrogen stations next year. These fueling stations will be connected to three others that are expected to begin operation by the end of 2015. The new fuel stations are expected to help increase the attractiveness of fuel cell vehicles, alleviating some of the infrastructure concerns that consumers have about these vehicles.
Better fuel infrastructure needed for fuel cell vehicles to find success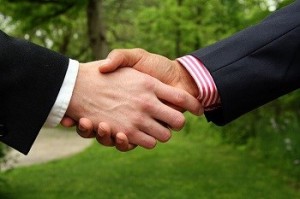 There are currently 16 hydrogen fuel stations operational in Germany. Both Daimler and Linde have fueling stations that are serving private and public vehicles in Berlin. The continued expansion of a hydrogen infrastructure is expected to have a major impact on the adoption of fuel cell vehicles. By creating an environment where these vehicles can thrive, Daimler hopes that its future vehicles will be successful rather than a waste of money.
Daimler is not convinced that hydrogen fuel cells are a wise investment
Daimler has become divided on the issue of fuel cell vehicles. The company has plans to launch these vehicles beginning in 2017, but it is not yet convinced that fuel cells are the best solution to the transportation problem. These energy systems could be an expensive detour for the auto industry, which may be better served by holding to a stricter focus on conventional electric vehicles that use lithium-ion batteries.