Daimler recycles electric car batteries for energy storage
November 24, 2015
Daimler AG intends to create massive power storage systems for commercial use.
The German multinational automotive corporation has announced that it intends to reuse its used lithium-ion batteries from plug-in hybrid and electric vehicles (EVs) to create huge energy storage systems. The first of these storage systems will not only be designed for commercial use, but will also be the world's largest to be powered by batteries from EVs.
This first storage unit will consist of 1,000 EV batteries.
According to a report from Computerworld, the "2nd use battery storage unit" will be comprised of 1,000 smart electric drive vehicle batteries and have a 13 MWh (million watt hour) capacity. This first facility is expected to be connected to the electrical grid in Lünen, Germany in early 2016.
By reusing batteries, Daimler will manage to keep batteries from going to landfills and will also help to lower the costs in the electric vehicle marketplace by adding an extra stream of revenue.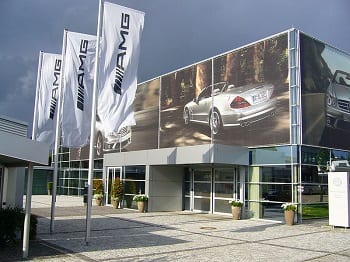 Daimler is collaborating with others on the energy storage project.
To bring its massive power storage systems to life, the German automotive company will be working on the project with others via a joint venture with energy service provider GETEC, battery-to-grid integrator The Mobility House AG, and REMONDIS, a recycling company. According to Daimler, Accumotive, its subsidiary, will reprocess approximately 1,000 used lithium-ion batteries and wire them into groups of 46. Each group will deliver 600 kWh (kilowatt hours) of power.
In a statement, Daimler said that "With their 2nd-use battery storage project in Lünen, the four partners are proving that the lifecycle of a plug-in or electric vehicle battery does not end after its automotive application."
The company also stated that depending on the EV model, electric car batteries will have a lifespan of up to ten years with a minimum 80% efficiency. That said, even after this point, these batteries still remain fully operational. Unlike EVs, when it comes to stationary storage, low levels of power loss are of little importance. According to Daimler, they estimate that within its stationary energy storage units, the batteries can efficiently operate for another ten years.