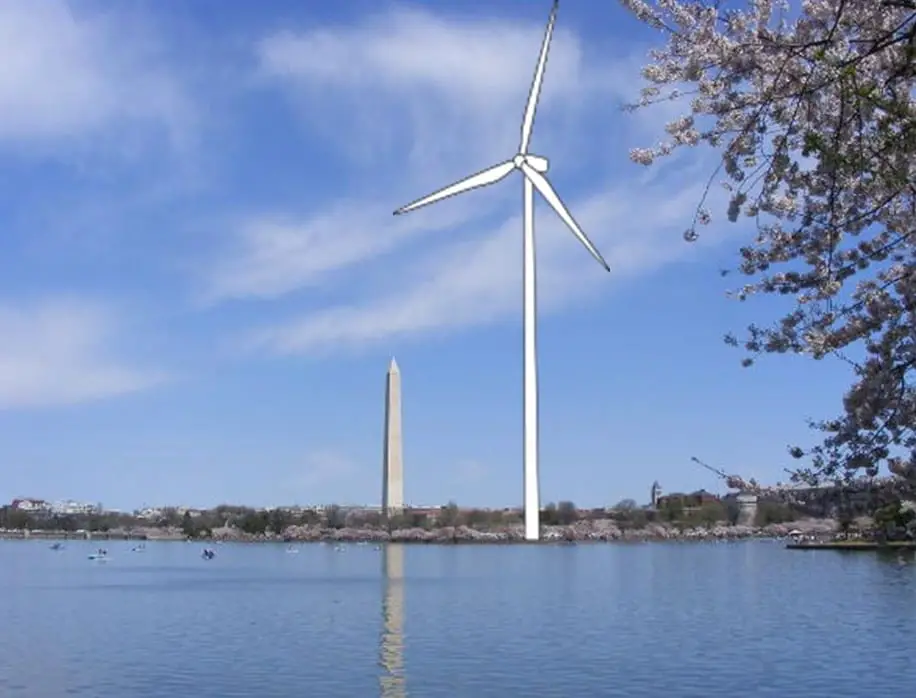 DC uses wind energy to become bastion of sustainability
March 28, 2013

DC to become a leader in clean power through the use of wind energy
Renewable energy is gaining serious momentum in the U.S. Washington D.C. is poised to become the country's "greenest" city as the District of Columbia Department of General Services enters into a new deal with Washington Gas Energy Services. The deal requires all government agencies throughout the District to use wind energy to meet their needs for electrical power. Previously, agencies were required only to generate 50% of their energy from renewable sources. Per the new deal, this standard is increased to 100%.
All government agency buildings will be powered through wind energy
Washington D.C. is the seat of political power in the U.S. The District is home to many of the country's most prominent federal agencies, some of which are infamous for their energy consumption. D.C. officials have long been interested in renewable energy because of its economic prospects and the fact that it could set a powerful example for the rest of the country. Wind energy, in particular, has managed to gain significant support in Washington D.C. as an alternative to fossil-fuels.
Initiative could have powerful effect on local environment
The energy that each agency building in Washington D.C. will use is generated from a wind energy farm in Northern Virginia. This wind energy system is operated by the Washington Gas Energy Service. The utility notes that the 100% energy standard being introduced in D.C. is roughly similar to removing 61,000 vehicles from the road; significantly reducing emissions and air pollution. The energy savings that the federal government will see through its adoption of wind energy are expected to generate a great deal of support for clean power.
DC aims to become more sustainable and energy efficient
The new deal is part of the Sustainable DC Plan, which aims to make renewable energy more prominent throughout Washington D.C. as well as promote energy efficiency. Wind energy has become a large part of this plan, but D.C. has also been showing interest in other forms of renewable power. Once the District's agency buildings have successfully been converted to run entirely on wind energy, Washington D.C. will be a renewable energy bastion for the rest of the country.