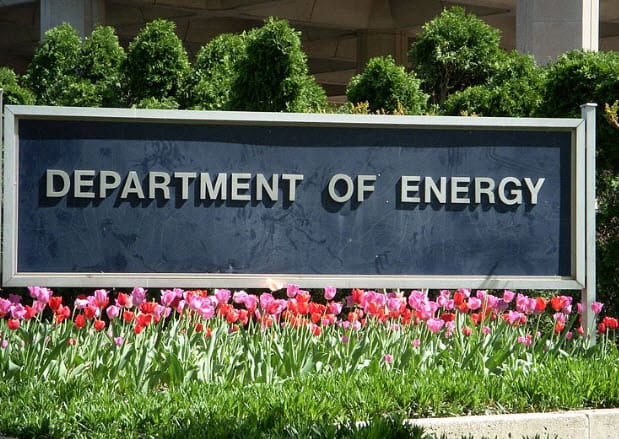 Department of Energy awards two hydrogen fuel companies
November 8, 2012

Department of Energy backs hydrogen fuel projects from two small businesses
The U.S. Department of Energy has announced the Fiscal Year 2012 Small Business Innovation Research and Small Business Technology Transfer award winners. Included in the small businesses to win the award from the DOE are two hydrogen fuel cell initiatives that are located in California and New Jersey. Both are backed by small businesses that have shown promising progress in the realm of fuel cell technology. Winning the award means that these companies will receive a sizable investment from the federal government that will help them continue their work.
Nextgen Aeronautics focuses on the development of hydrogen fuel storage tanks
Nextgen Aeronautics of Torrance, California, is one of the small businesses that has won the award from the Department of Energy. This company specializes in the development of high quality hydrogen storage tanks that make use of new technologies and materials. The company has shown that it can produce hydrogen storage tanks that are 25% less expensive than conventional models through the use of composite materials. Efficient and affordable hydrogen fuel storage is considered a primary aspect of the widespread adoption of hydrogen fuel cells.
Treadstone Technologies continues research in PEM fuel cells
Treadstone Technologies of New Jersey is the other company that has won recognition from the Department of Energy. This company has a focus on PEM fuel cells and how they can be used in transportation. PEM fuel cells are more compact versions of hydrogen fuel cells that are ideally suited for passenger vehicles. These types of fuel cells have won the favor of the auto industry. Treadstone Technologies will be responsible for the research and development of efficient PEM fuel cells that are expected to be mass produced beginning in 2017.
Department of Energy warming to the idea of hydrogen fuel cells
The Department of Energy has, traditionally, been averse to hydrogen fuel cells. The agency has considered the energy systems to be grossly inefficient and overly expensive. Over the past two years, this opinion has changed, leading the agency to show more support for hydrogen fuel cells. The Department of Energy has been showing particular favor to small businesses that are developing innovative fuel cell technologies.