DOE issues $2 million to further production of innovative solar energy technology
November 4, 2014
Cognera Solar has received funding from the DOE for its ambitious technology
The United States Department of Energy has awarded $2 million in grants to Cogenra Solar, a company specializing in solar energy and its associated technologies. The grants were awarded through the SunShot initiative, which aims to make solar power cost competitive with other forms of energy. The grants may help Cognera Solar make progress on its development of Dense Cell Interconnect technology, which has shown extreme promise in terms of energy production from sunlight.
Cognera Solar technology can boost the energy production of a solar module by 15%
The technology being developed by Cognera Solar has shown that it can increase the energy output of a solar module by 15%. The technology has set world records for peak power production and is widely considered a step forward in terms of clean technology. Solar modules using the technology developed by Cognera Solar use fewer materials, which limits shading and allows the modules to collect more sunlight. The technology also reduces module degradation, allowing energy systems to perform for longer periods of time.
Funding will help company increase production on its new technology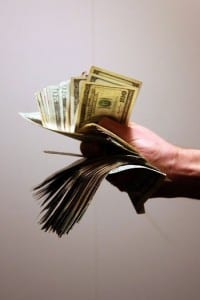 Funding will help Cognera Solar increase production of its technology as well as introduce some automation to the manufacturing process. This may help speed up the commercialization of the company's technology in the coming year. How this technology will affect the solar market is difficult to say at this time, but many companies and organizations that have an interest in solar energy have been looking for more efficient and effective ways to produce electrical power from sunlight. The technology from Cognera Solar may be an adequate solution.
Government seeks out innovative technology that could solve the problems that solar power is facing
The Department of Energy has been on the lookout for innovative technologies in the solar field for some time. The agency has been providing funding for these technologies through various initiatives, such as SunShot. The funding provided by the agency has led to significant breakthroughs in clean technology over the years and has helped reduce the overall cost of solar energy.