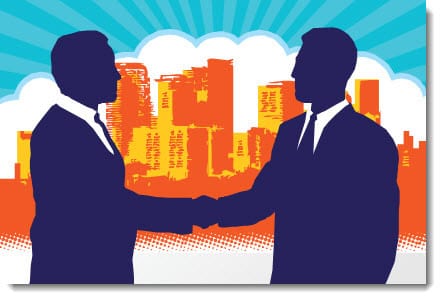 eBay teams with Bloom energy to install stationary fuel cells at data center
July 1, 2012

Data centers beginning to convert to alternative energy
Alternative energy is beginning to force its way into the limelight as concerns regarding the climate and energy prices grow. Stationary fuel cells are quickly becoming a popular option for companies looking to become more environmentally friendly, or those simply looking to comply with new standards established in their country of operation. These fuel cells have found their way to data centers around the world. For years, stationary fuel cells had been used as a backup power option, but are not being used as a primary source of energy for large-scale data centers.
eBay teams with Bloom Energy
Online auction giant eBay has announced that it will be partnering with Bloom Energy, a leading manufacturer of hydrogen fuel cells, to install a new energy system that will power the company's data center in the U.S. eBay will be making use of 30 large-scale stationary fuel cells that receive their power through biofuel. With a capacity of 6 megawatts, the stationary fuel cells will serve as the primary source of power for the data center. The new energy system will be the largest of its kind in the U.S.
Stationary fuel cells could change the world of commerce
Bloom Energy notes that the stationary fuel cells will eliminate disruptions in service due to their ability to generate electricity free from the country's existing energy grid. The CEO of eBay, John Donahoe, believes that the fuel cell system will spark a new era for commerce. Donahoe suggests that the use of stationary fuel cells, and other alternative energy systems, will revolutionize the way people shop and pay for goods, especially online.
Fuel cells becoming a popular option for data centers around the world
Data centers consume approximately 1.3% of all global electricity. As more people grow reliant on the online world, the need for more efficient and power data centers is becoming more apparent. Stationary fuel cells could be a viable way to ensure that data centers are operational around the clock and have limited impact on the environment.
Related article(s) and resources:
http://cleantechnica.com/2012/06/27/ebay-build-americas-largest-fuel-cell-data-center/?utm_source=feedburner&utm_medium=feed&utm_campaign=Feed%3A+IM-cleantechnica+%28CleanTechnica%29