EDA encourages European militaries to use more renewable energy
October 6, 2015
Expanding the use of renewables within the military could help Europe become a lower-carbon economy.
The European Defence Agency (EDA) is urging European countries and their armed forces to increase their use of renewable energy, as the adoption of more sustainable practices may help the continent in its efforts to lower its carbon footprint.
There is more than one way that Europe's armed forces could become more eco-friendly.
According to a report from Defense News, The EDA says that it is "hard to overlook" that environmental factors and energy are becoming more important as Europe undergoes a "fundamental" transition toward a reduced carbon economy. The EDA says "it is difficult to imagine" that Europe's armed forces will not be affected by the ever more "restrictive posture" on environmental protection and carbon emissions.
The program manager for energy and the environment at the EDA, Tom Bennington said that there are different examples of how the military can improve their impact on the environment, such as by developing self-sufficient and energy efficient main operating bases, and deploying troops to low-footprint, low-energy camps. In addition, he said that the defense sector should work on delivering "truly sustainable military equipment."
The "Go Green" renewable energy project is a step in the right direction for the military.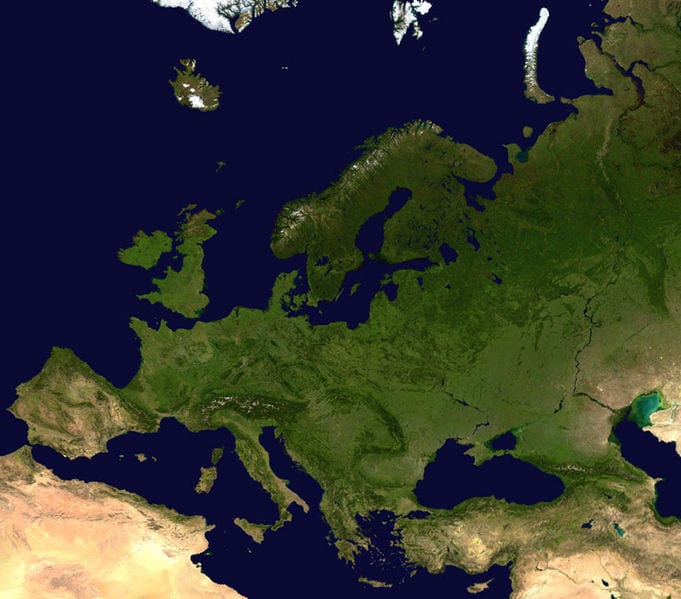 While the European armed forces have a long way to go in terms of becoming more eco-friendly, clean energy efforts are already being made. One example is the "Go Green" project located at the Paphos military airbase in Cyprus; a project designed to generate solar power.
The 5 megawatt (MW) solar facility will deliver power to the adjacent civilian airfield and to the local community for the next 20 years.
The permanent secretary of the Cyprus Ministry of Defense, Christos Malikkides, said that "Go Green is an important project for Cyprus as it marks our intent to both improve defense collaboration and to meet our renewable energy targets."
In addition to the "Go Green" project, other renewable energy projects are also being considered. Some of the potential clean energy goals for the military include lower diesel consumption at military sites, relying on more renewable power sources such as wind and solar, building lightweight armored multipurpose vehicles, using alternative fuels like biofuels, and fuel cells for unmanned underwater vehicles.