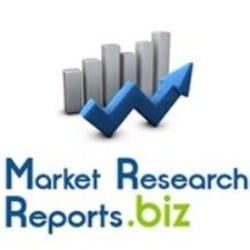 Electric Vehicle Battery Market – Market Size, Investment Analysis, and Forecast to 2020
November 9, 2015
"The Report Electric Vehicle Battery Market – Market Size, Investment Analysis, and Forecast to 2020 provides information on pricing, market analysis, shares, forecast, and company profiles for key industry participants. – MarketResearchReports.biz"
Description
GlobalDatas latest research Electric Vehicle Battery Market Market Size, Investment Analysis, and Forecast to 2020 provides insight into the market scenario related to electric vehicle batteries. The electric vehicle battery is a key component that controls the performance of the electric vehicles, and accounts for a dominating share of the cost of the vehicle. Nickel-metal hydride and lithium-ion batteries are the key battery types that are used in electric vehicles. The global market for electric vehicle battery market is in the early growth stage. The market is largely concentrated in countries such as the US, Japan, China and some European Union (EU) countries where there is an increasing adoption of electric vehicles in order to reduce carbon emissions and dependency on fossil fuels. The reduction in battery pack cost and further improvement in battery technology is essential for the growth of electric vehicle battery market during the forecast period.
Download Detail Report With Complete TOC at: http://www.marketresearchreports.biz/sample/sample/171686
The report gives detailed information on the current status and the opportunities provided by the electric vehicle battery market for US, UK, Germany, Netherlands, France, Japan, China and the global market. The report starts with a discussion on the global electric vehicle battery market and explores the market size, key initiatives undertaken, drivers and restraints . The report later provides a detailed analysis on market sizing and outlook for these key nations. Vendor landscape analysis for electric vehicle battery players is also provided in the report.
Scope
Key geographies covered, the US, the UK, Germany, France, Netherlands, Japan and China
Market size data of global and key countries
Annual market revenue data from 2010 to 2020
Qualitative analysis of market drivers, restraints, government plan and policies,
Technical Brief includes includes technological study on type ofelectric vehicle batteries and their application
Vendor analysis of the key players and their product offerings.
Reasons to buy
Facilitate decision making based on strong historic and forecast data for global and national electric vehicle battery market
Develop strategies for market penetration and product development.
Position yourself to gain maximum advantage from the electric vehicle battery market growth potential.
Identify key partners and business development avenues.
Respond to your competitors business structures, strategies and prospects.
About us
MarketResearchReports.biz is the most comprehensive collection of market research reports. MarketResearchReports.Biz services are specially designed to save time and money for our clients. We are a one stop solution for all your research needs, our main offerings are syndicated research reports, custom research, subscription access and consulting services. We serve all sizes and types of companies spanning across various industries.
Browse Our Press Releases by Prnewswire: http://www.prnewswire.com/news/marketresearchreports.biz
http://www.bizeurope.com/pressrelease.htm
Contact Mr. Nachiket
90 Sate Street, Suite 700
Albany, NY 12207
Tel: +1-518-621-2074
USA: Canada Toll Free: 866-997-4948
Website: http://www.marketresearchreports.biz/
E: [email protected]