Electric vehicle charging stations installed at national park
October 5, 2015
Great Smokey Mountains National Park is becoming greener.
In an effort to improve its alternative energy resources to cut pollution, the Great Smoky Mountain National Park (GSMNP), which straddles the border of Tennessee and North Carolina, has installed electric vehicle charging stations to encourage electric car users to come to the park.
The fast charging EV stations are the first to ever be installed and operated in a U.S. national park.
The stations are located at the Oconaluftee and Sugarlands Visitors Centers in GSMNP. The fast-charging stations were installed by Land of Sky Clean Vehicles Coalition and the U.S. Department of Energy.
Bill Eaker, Land of Sky Senior Environmental Planner, said that "These [charging stations] will allow electric vehicle drivers to come here to the park and emit zero emissions."
According to Cornelius Willingham, Nissan USA Southeast Operations Manager, "In just 10 minutes you can get 50 miles of range."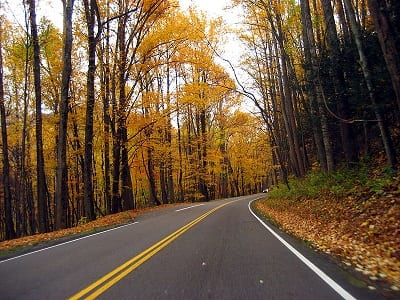 This is not only good news for electric vehicle (EV) owners, because it will make it more convenient for them to come to the Smokies, but it also means that EV drivers who come to tour the park will do so without emissions. This will help to reduce pollution and improve the air quality in-and-around the GSMNP, which is the most heavily visited national park in America.
The GSMMP has made other alternative energy improvements beyond electric vehicle charging stations.
In addition to its EV stations, the Great Smoky Mountain National Park has also revealed other alternative fuel equipment to help it cut down on its emissions. Among the new eco-friendly pieces of equipment include small electric vehicles and propane mowers.
Cassius Cash, the Park Superintendent, said that the green steps that the park is taking advances its eco-friendly action plan. According to Cash, the plan "calls for the Smokies to reduce 2,006 transportation-related greenhouse gas emissions from park operation by 20 percent by 2020." Cash says that the parks goals will help to make park operations more environmentally friendly and more sustainable. It also allows park visitors to participate in its green efforts.
The electric vehicle charging stations at GSMNP, which are now available for public use, was a project four years in the making.