Energy saving tips for the hottest days of summer
August 3, 2015
Enjoy a greener summer by using a portable battery charger and conserving other power.
The hottest days of summer are here and while this can be fantastic weather for beaches and to lounge poolside, it can also be significantly demanding on energy, which can be harmful to the environment, cause greater expense to residents, and be a huge drain on the power grid. For this reason, employing energy saving tips can go a long way in helping people save on their energy bill and be friendlier to the environment at the same time.
The average single family home spends well over $2,000 on energy a year.
According to nonprofit organization, Conservation Conservations, the yearly energy bill for the standard single family home is an estimated $2,200, but a 10% energy bill savings could save a single family home about $220 annually. As for carbon dioxide (CO2), the typical CO2 emissions for a single family home ranges from 11,010 and 21,010 pounds per year. By reducing CO2 emissions by 10%, the average single family home can decrease these emissions between 1,101 and 2,101 pounds per year.
Easy, inexpensive, and effective ways to save energy on hot days.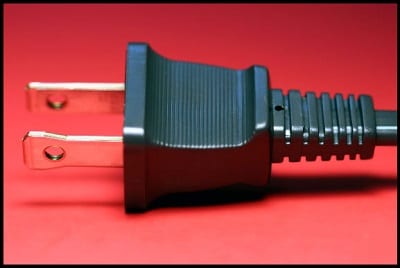 • Cook without the oven or the stove. Use a grill, microwave or slow cooker if you want a hot meal. These devices take less power and will also not drive the heat up within a home, which means the air conditioner will need to work less.
• Dry clothes the old fashioned way. A washing machine may be necessary to clean clothes, but clothes can dry without a dryer. On hot days, hang clothes outside to air dry. They'll not only dry quickly, but the energy savings will add up.
• Control lighting. An estimated 12% of energy use for the typical single family home results from lighting. The days are longer in the summer, make use of this natural light and avoid turning on lights whenever possible. This includes adjusting outdoor lights to ensure they don't automatically come on while it is still light out. In addition, switch to compact fluorescent lightbulbs. These bulbs use less energy, emit less heat, and have a long lifespan.
Invest in an environmentally friendly portable battery charger.
Using smartphones to access the internet, email, make phone calls, etc., instead of using another device that needs to be plugged in all the time, can be another way to save energy. Unfortunately, smartphones do eventually run out of juice and need to be recharged. A portable battery charger can power smartphones during peak energy periods, preventing mobile users from having to plug in during these times when the demand for energy is higher and may cost more in certain municipalities.
Even though the external battery charger also requires power to be charged, it can be done during low peak times to save money. More importantly, however, those who invest in such a device should make sure that the portable phone charger they choose is environmentally friendly.
For instance, Mogix is an external battery charger manufacturer that will soon be starting a green recycling program for portable battery devices to prevent them from ending up in landfills unnecessarily. According to the manger of customer experience at Mogix, Angela Linders, "Our return rate is one of the lowest in the industry, but all batteries do have a shelf life, whether they are a in your phone, a power bank or in other gadgets and household items."
Next year, the company intends to accept any old rechargeable device battery of any brand or make, for free, to ensure that these devices are properly recycled.
From a portable battery charger to shutting off lights and firing up the grill, there are many ways to power down and save more this summer.