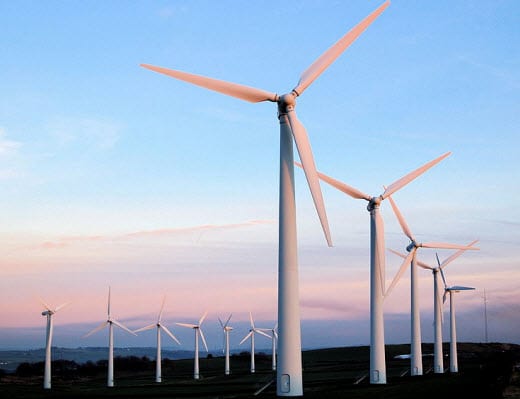 Ethiopia to launch 6 new wind farms and a geothermal energy plant – plans to quintuple energy generation by 2015
December 16, 2011
As the nations of the world look toward to horizon of the future with alternative energy in mind, Africa stands at a crossroads.
The nation, plagued by war, famine and a dangerous viral epidemic, has set its sights on alternative energy as a way to ensure the future perseverance of the African people as a whole. Ethiopia is one of the African nations making major strides in adopting and implementing alternative energy systems. The Ethiopian government has unveiled plans to launch six new wind farms and one massive geothermal power plant in the country.
The Ethiopian Electric Power Corporation (EEPCO) has outlined plans to increase the nation's electricity generation by five times what it is today in only three years. By 2015, the EEPCO claims that the nation will be generating more than 10,000 megawatts of electricity, the vast majority of which will be derived from alternative energy.
The initiative is part of the governments overarching plans for economic development.
While Ethiopia rarely makes headline s for its breakthroughs in alternative energy, the country has been able to accomplish much in the field where other, more developed nations have failed completely. The Ethiopian government has targeted alternative energy as an issue of vast importance and believes that wind and geothermal energy can ensure the security of the nation as well as help it achieve economic fortitude.