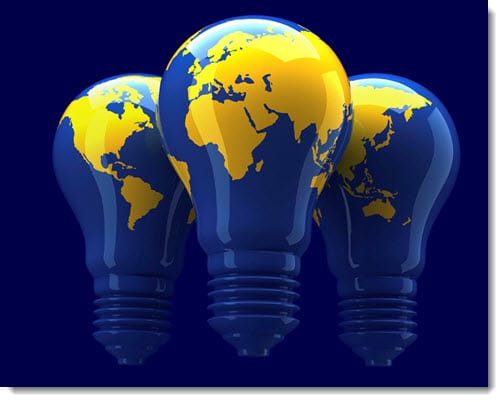 European Union report shows that 70% of new energy generated in the region comes from renewable sources
February 28, 2012
According to a new report from the European Union, wind and solar power were responsible for approximately 70% of new power installation throughout the European region in 2011.
Many European countries have been working alternative energy into their power schemes and most have seen a great deal of success. Wind and solar have been a popular option for these countries, but hydrogen has made a significant impact as well. The European Union has been aggressively pushing alternative energy projects and these efforts seem to be paying off.
The report notes that more than 30,000 megawatts of electricity was generated by renewable fuels last year. This is a 37% increase over alternative energy productions of 2010. Wind accounts for 30% of the electricity generated while solar takes the majority with 66%. These new energy projects are backed by governments and inter-government coalitions that are concerned with the state of the environment.
The EU report notes that Germany is leading the charge toward energy sustainability.
At the end of 2011, the nation had more than 29,000 alternative energy installations fully operational. Spain follows behind with 21,000 in the same time period. Throughout the European Union, there are more than 90,000 renewable energy installations currently operating. Many are off-shore or landlocked wind farms and solar power farms. A fair number are hydrogen energy plants, most of which are being used to provide energy to homes.