Fast charging technology to support the adoption of electric vehicles in China
February 20, 2014
Clean transportation expected to boom as China becomes home to world's largest charging infrastructure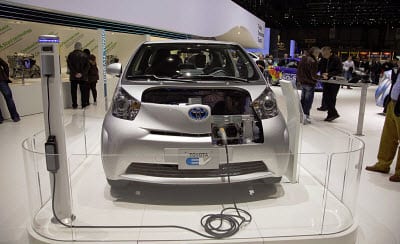 Electric vehicles are gaining more popularity around the world, especially as countries begin to promote clean transportation in order to mitigate the release of harmful emissions into the environment. In China, electric vehicles are becoming a major priority for large cities. Cities like Beijing and Shanghai are being overcome by air pollution, which is getting so bad that people living in these cities cannot see a foot in front of their own faces. In order to make electric vehicles more attractive to consumers, China has been putting a strong emphasis on improving the infrastructure that is meant to support these vehicles.
New fast charging technology to be installed throughout the country
ABB, a prominent technology organization, has partnered with Shenzhen BYD Daimler New Technology in order to install the world's largest fast charging network in China. Electric vehicles are often praised for the environmental friendliness as well as their efficiency. They are, however, also criticized because of the fact that they take several hours to charge. Fast charging technology has, therefore, become much more popular as it can significantly reduce the amount of time needed to charge and electric vehicle.
Wall-mounted chargers could make consumers more accepting of clean vehicles
By the middle of the year, ABB expects that its initial release of wall-mounted chargers will be offered through certain car dealerships in China. These chargers are meant to be sold alongside electric vehicles in order to promote their adoption. The chargers can be used at home, plugging into a wall outlet and feeding electrical power to a vehicle's battery. The chargers will also be connected to a mobile application, which can be used to monitor and control charging.
New fast charging technology to be installed in the future
In future months, ABB will work to support the installation of fast charging technology at public charging stations. In making fast charging technology more available, consumers throughout China are expected to become more interested in clean transportation in general. Large cities, such as Beijing, have also launched initiatives to promote the adoption of electric vehicles by limiting the number of conventional vehicles that can be sold on a yearly basis.