New turbines to be used at offshore wind energy system in the UK
February 21, 2014
Vestas builds new turbines with an energy potential of 8MW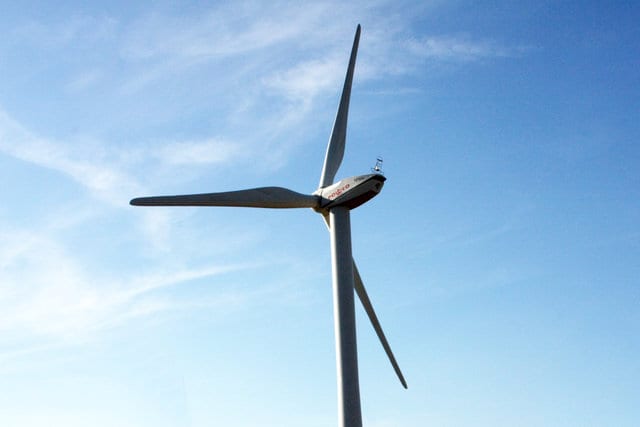 Vestas, a manufacturer of wind turbines, has developed a massive new turbine that has the potential to produce as much as 8 megawatts of electrical power. These turbines are some of the largest of their kind in the world, and they have finally found a home in the United Kingdom. DONG Energy, a Danish energy developer, has been working on the Burbo Bank Extension Offshore Wind Farm and is in need of new turbines.
UK continues to show aggressive support for wind power, both onshore and offshore
The United Kingdom has adopted an aggressive interest in wind energy, especially that of the offshore variety. At the beginning of this year, the government announced that it would be redirecting the subsidies that had been used to support solar power and other forms of renewable energy, using these subsidies to show more support for wind power. Offshore wind energy has managed to win strong support throughout the United Kingdom and several new projects have begun development over the past few months.
Extension to offshore wind farm expected to add 258MW of capacity
The Burbo Bank Offshore Wind Farm currently accounts for 90 megawatts of total capacity. The Extension being developed by DONG Energy is expected to add approximately 258 megawatts of capacity to the wind farm. The Extension will make use of 32 of Vestas new wind turbines, which will be installed in the Irish Sea at some time later in the year. DONG Energy is currently awaiting several agreements to be finalized before it can begin development on the Extension.
Larger turbines could cut down on cost of development
Vestas' larger wind turbines are expected to reduce the cost of offshore wind farms by approximately 40%. This would be a major victory for wind energy in general, as both offshore and onshore projects are still quite expensive to develop. If the turbines can successfully reduce costs, wind power is expected to begin receiving more support from the United Kingdom government in the future as the country continues to look for alternatives to fossil-fuels.