Five New Green Travel Innovations
November 16, 2013
Green energy is currently one of the world's fastest growing industries…
and according to the International Energy Agency, it will soon replace natural gas as the second leading power source by the year 2016. R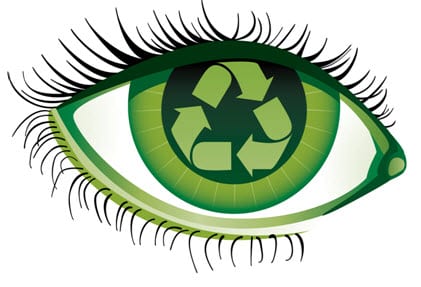 enewable energy sources, including hydroelectric power, make up the most rapidly developing sectors of the electricity generation industry. In fact, it's been estimated that its prevalence will jump by a staggering 40 percent in the five years to come. In the United States alone, green energy was used to generate 12 percent of the country's electricity, with wind and solar supplying five percent and hydroelectric generating providing seven percent. Even better, more companies across all industries are increasingly adopting green energy, especially the travel industry.
Wind
When a tornado left a Kansas hotel in ruins in 2007, the owner feared that the community wouldn't want to have it re-built. Fortunately, wind turbines have helped lay that fear to rest. In its new form, the hotel has many green aspects about it. The most notable of these is the 100 foot wind turbine on the property that, when running at full capacity, produces around $2,000 of power every month. This supplies the hotel with roughly half of its electricity needs.
Solar
Even the trendy little boutique hotels are making strides toward sustainability by harnessing the power of the sun. One such 16-room hotel recently spent $80,000 to invest in a solar array, which has resulted on other benefits. The hotel now saves around $1,000 per month in energy bills, a 60 percent decrease. It may take them nearly 10 years to see a full return, but more of these establishments are beginning to come around.
Geothermal 
Kameha Grand, an upscale hotel and business complex in Germany, gets both its heating and cooling by an underground heat pump. The six geothermal wells under the property supply the hot water from 28 meters down in order to heat and cool the 80,000 square feet of building space. On warmer days, the heat is exchanged with cool water from underground. When it's cold, the reverse happens and a heat pump heats the buildings. Using this method supplies the hotel with all of its cooling and 70 percent of its heat, saving approximately 1,700,000kWh annually.
Reuse
When it comes to catering, this is another way that hotels can reduce waste and reuse items. Greece's Grecotel chain has done well by getting rid of most of its wasted packaging. Since the late 1990's, use of individual packs of condiments fell by 90 percent. Since adopting glass water bottles, which can be returned and recycled, they also phased out the need for wasteful plastic packaging.
It is encouraging to see a growing number of eco-friendly facilities continue to be built in all types of industries. Others must continue to support for sustainability. It doesn't matter the climate, whether it's the Vegas strip in the desert where millions of people travel each year or in a wetter climate, hotels are finding innovative and creative ways to be more sustainable.