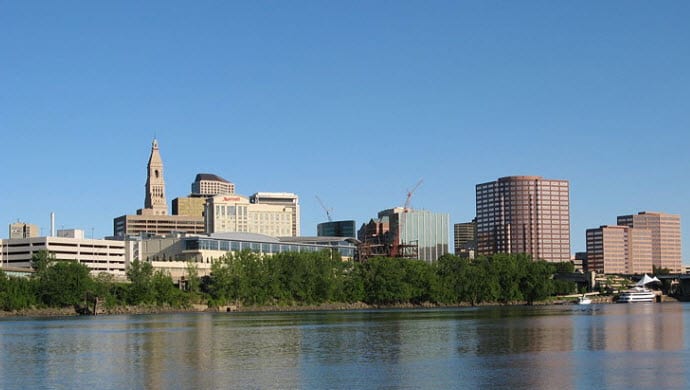 FuelCell Energy may build world's largest fuel cell network in Connecticut
December 12, 2012

FuelCell Energy gains traction on ambitious energy project
Connecticut has become the hydrogen fuel cell capital of the U.S., thanks to aggressive adoption and fuel cell-friendly policies. The state home to several fuel cell manufacturers, including FuelCell Energy, which plans to make Connecticut the fuel cell capital of the world with an ambitious project. For six years, FuelCell Energy has been working with state officials and the City of Danbury to develop the world's largest hydrogen fuel cell power plant. State officials believe that the plant is finally ready to take form.
Fuel cell power plant expected to be the largest in the world
The hydrogen fuel cell power plant will be built in Bridgeport, the most populous city in Connecticut. Once completed, FuelCell Energy believes that the power plant will be able to produce some 15 megawatts of electrical power, which will go a long way in helping the state break away from fossil-fuels. Moreover, the power plant is expected to boost economic activity in the city as well as the state by creating jobs and reducing the cost of energy.
City and state officials mull proposal from FuelCell Energy
The project has been in the planning phase for six years, which has caused some concerns for the state's Legislature, which has held the land that will be used for the project vacant for several years. Recently, FuelCell Energy proposed an arrangement with the Bridgeport City Council. Per the arrangement, the company will lease the land from Connecticut for an upfront payment of $174,000 per acre. The lease will account for approximately 75 years and is expected to entail a $65 million investment from FuelCell Energy. The company will also pay a tax of $250,000 each year to make use of the land, an arrangement that will last 17 years.
Deal has yet to be finalized
The deal itself has yet to be finalized by the City Council, but it has received a great deal of support from state officials. FuelCell Energy is backed by a strong portfolio of hydrogen fuel cell products and the company's involvement in a wide range of clean energy projects make it one of the most successful in its industry. If the project goes ahead as planned, Connecticut may soon be home to the largest fuel cell network in the world.