Geothermal energy development rights gained by leading renewable energy company
April 16, 2014
U.S. Geothermal Inc. acquires property in Vale, Oregon.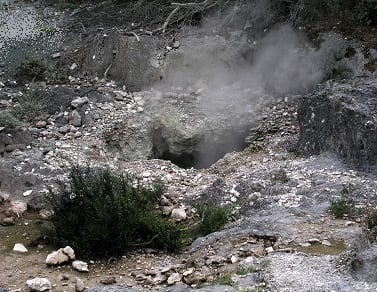 Known for developing, producing, and selling geothermal powered electricity, U.S. Geothermal Inc., one of America's top geothermal energy companies, recently announced that it has newly acquired lease property within the Vale Butte geothermal resource area for the evaluation of a new project.
The project site is located 12 miles from their Neal Hot Springs geothermal power plant.
In total, 368 acres of geothermal energy and surface rights are included in the lease package that U.S. Geothermal newly purchased from the City of Vale, Malheur County, and private landowners. This gives the company the chance to assess the development of productive, shallow hot wells, a recognized geothermal resource that resides in the area and has been used for years for different operations, including growing mushrooms.
In their evaluation, the company utilized a broad database of geological and geophysical information taken from earlier geothermal investigations conducted in the Vale Butte region. Samples that were procured from the shallow reservoir underwent geochemical analysis. The calculated geothermometer results indicated the possibility of reservoir temperatures that ranged from 311ºF to 320ºF.
Commercial power production form geothermal energy may be possible.
U.S. Geothermal is in the process of staging an exploration and geophysical drilling program to examine the possibility for commercial energy production. Similarly to the company's Neal Hot Springs site, the newly purchased lease package contains indentified hydrologic features and fault structures, in their entirety.
U.S. Geothermal Inc.'s CEO, Dennis Gilles, has said "We are excited to acquire this collection of properties in the Vale Butte resource area, which is close to our current operating facility at Neal Hot Springs." He added, "Vale Butte is close to transmission lines, and is in a great location to serve the Pacific Northwest energy market." Gilles stated that the project is a development opportunity for the company and allows them to continue building on their strategy for further growth.
In addition to Neal Hot Springs in Oregon, the company is also operating geothermal energy projects in Raft River, Idaho and San Emidio, Nevada, and is also involved in projects in California and Guatemala.