Geothermal energy is growing steadily worldwide
September 15, 2014
Geothermal power is closing in on 12,000 MW globally.
Geothermal energy may not be as hot of a topic as other renewable energy sources like wind and solar energy, but it is slowly growing steadily around the globe as more countries are beginning to see the benefits of geothermal power plants that can produce electricity 24 hours a day without huge operational costs.
Global geothermal electricity-generating capacity increased by 3% last year.
According to research from the Earth Policy Institute, across 24 countries in 2013, the geothermal energy-generating capacity grew by 3%, topping 11,700 MW (megawatts). Even though other renewables have seen stronger and faster growth, 2013 was geothermal's best year since the financial crisis in 2007-2008.
The main reason why this form of renewable power has not accelerated at as fast a rate as other forms of alternative energy is it requires test-drilling in order to find and analyze deep heat resources before a power plant can be built, which can be a fussy and expensive process. In fact, it is not uncommon for test drilling to consume as much as 15% of a developer's project's capital cost and there is no guarantee that the developer will even find a feasible site. Therefore, it's not because there are not enough heat resources undergound, it is only that they can be difficult and costly to find.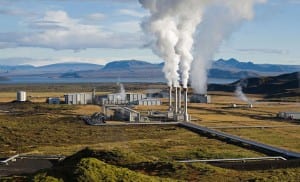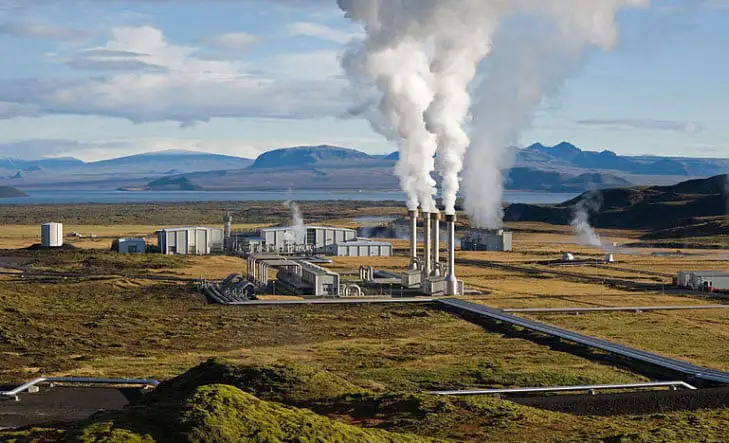 However, once the power plant has been built, the cost of operation and maintenance is minimal, as there are no fuel costs, and the plant can produce electricity around the clock.
The United States, Philippines and Indonesia make up over half of the world's geothermal energy-generating capacity.
Within the U.S., California is home to almost 80% of the 3,440 MW of the nation's geothermal capacity, while Nevada has another 16%. That said, even though America has more geothermal power capacity compared to any other country, presently, the U.S. only produces under 1% of its electricity from this renewable power. The country that uses the earth's heat the most for power is Iceland, which obtains 29% of its electricity from this green energy.
The World Bank introduced its Global Geothermal Development Plan in March of last year in the hopes of enhancing the identification and funding of drill testing for geothermal energy projects that showed promise. The hope is that the experience that is gained from these projects will reduce costs for the industry, which would have both environmental and economic benefits.