Geothermal energy research grants awarded in five states
May 4, 2015
The United States Department of Energy awards grants to develop geothermal research.
The U.S. Department of Energy (DOE) announced that it has awarded grants to scientists in five western states including Nevada, California, Idaho, Oregon, and Utah, in an effort to develop research for a national lab seeking to tap into geothermal energy that is difficult to reach, but that is believed could one day supply enough energy to power 100 million homes, reported the Associated Press.
The research teams in the five states will share the $2 million awarded for the first project phase.
While the first stage of the project concentrates mostly on developing geothermal research, the second phase, which is expected to roll out next year, will select three finalists from the five states to share an extra $29 million. These funds are aimed at constructing the Frontier Observatory for Research in Geothermal Energy (FORGE).
The energy undersecretary for science, Lynn Orr, said that the first phase of the research is planned at Naval Air Station Fallon, in Nevada, at the Idaho National Laboratory, A Milford City University of Utah site in Utah, a Sandia National Labs site in Coso, California, and a Pacific Northwest National Laboratory site located near Oregon's Newberry Volcano.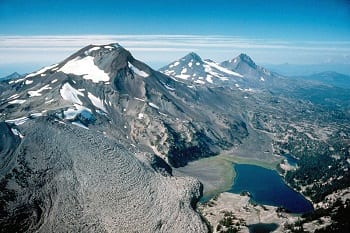 Nevada's Governor Brian Sandoval commented about the awarded grant saying that "Nevada's proud history of innovative geothermal development perfectly matches the FORGE concept to enable cutting-edge research, drilling, and technology testing," He added that "Being selected as a host state for FORGE confirms Nevada's status as a leader in geothermal energy."
FORGE will develop enhanced geothermal energy systems.
According to Orr, the field lab will be designed to develop enhanced geothermal systems (EGS), for the purpose of making underground pathways, enabling access to geothermal reservoirs that cannot be accessed with current technology, due to these reservoirs water flow though hard rock formations.
Researchers have discovered that the United States is home plenty of hot rock beneath its surface, but this rock is not easy to reach and will require a new type of technology in order to allow the country to harness geothermal power.
Nevada Senator Harry Reid said that the scientists are creating the next generation of geothermal energy technology.