Geothermal energy to expand in Turkey
January 22, 2016
Organizations invest $125 million into the country's geothermal energy sector to ensure its growth
Geothermal energy in Turkey has gained more financial support, which may help it thrive in the country. The European Bank for Reconstruction and Development and the Clean Technology Fund have made an investment of $125 million into Turkey's geothermal energy sector. The funding is part of a program, called PLUTO, through which both organizations attempt to support the adoption of renewable energy and clean technologies. The PLUTO program aims to develop five new geothermal sites in the country, bolstering its geothermal capacity.
PLUTO program seeks to identify new and promising sites for geothermal power plants
The PLUTO program will search for sites in Turkey that have high geothermal potential. If these sites can be found successfully, the European Bank for Reconstruction and Development will support the development of new geothermal power plants. These plants will drill into the earth to extract the inherent power that can be found within the planet. The five geothermal energy plants that the PLUTO program aims to develop will have a combined capacity of 60 megawatts, with the ability to produce more than 450 gigawatt-hours of electrical power every years.
Turkey aims to become more energy independent through the use of clean power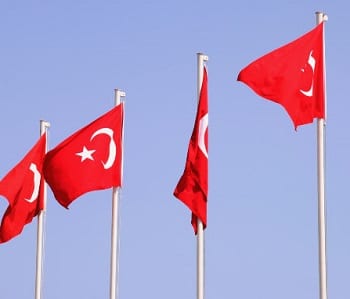 Geothermal power is gaining more support in many countries that have access to this form of renewable energy. Turkey has plans to derive no less than 30% of its energy from renewable sources by 2023. Geothermal is expected to play a role in the country's sustainability plans, especially if new geothermal sites can be found by the PLUTO program. Turkey is also pursuing other forms of clean energy, such as solar and wind power.
Turkey's geothermal energy capacity expected to grow by 10% with the help of the PLUTO program
In the coming years, geothermal energy is expected to see rapid expansion in Turkey. The European Bank for Reconstruction and Development predicts that the PLUTO program will expand the country's geothermal energy capacity by more than 10%. Backed by the recent investment, the PLUTO program may be able to find success in Turkey in a relatively short amount of time.