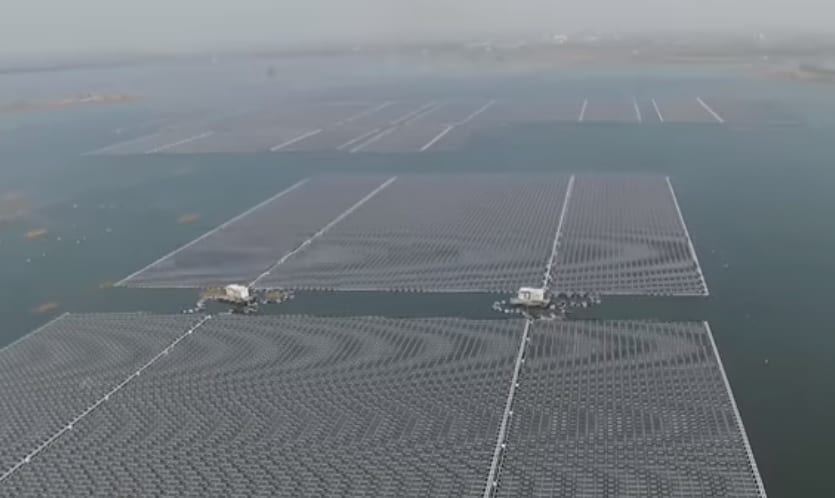 Google moves forward with its first floating solar energy project
February 21, 2019
The tech and Internet giant is entering Asia's renewable energy market.
Google will be installing a 10-megawatt (MW) floating solar energy array in Taiwan, a first for the company in more ways than one. While Google is no stranger to investing in renewable energy, the company has become the first to make a purchase under the 2017 Taiwan Electricity Act, reports CNBC. This will allow the company to buy renewable power in Taiwan, even though it's not a utility. Moreover, this project also marks the first water-based clean energy investment for Google and the first time it has entered the Asian renewables market.
Google will install poles equipped with solar panels above fishing ponds.
The company's 10 MW floating solar energy farm will be located in Tainan City, Taiwan. Google will reportedly be installing the solar power system using poles over fishing ponds.
Although it has not yet been revealed by the Google project development team as to how the solar panels will be situated above the water, it is possible that Google's fishing pond solar project will be different from many other water-based solar arrays.
The reason is that many floating solar power projects use structures like pontoons to float the panels directly on the surface of fish farms. Google, on the other hand, is considering using poles, on top of which solar panels would be installed so that the panels are hoisted above the ponds. This is referred to as a "canopy" system.
Floating solar energy systems are becoming more popular.
Floating solar projects, which have been nicknamed "flotovoltaics" (floating photovoltaics), are gaining in popularity around the world, especially in regions where there is limited land space to install traditional solar arrays.
Currently, China is home to the world's largest floating solar panel array. The water-based solar farm is located on a lake that once was a coal mine, but is now one of the country's flooded mine sites. This huge 40 MW solar array, which became operational last year, is home to 166,000 solar panels and can power about 15,000 homes.
China may have the largest floating solar farm, but Japan remains the world leader in flotovoltaics and has more than 60 floating solar projects built since its very first one, which it rolled out in 2007.
Beyond not taking up precious land space, flotovoltaics offer other advantages. They can be placed near existing hydropower sites, electricity transmission infrastructure, and close to demand centers. Furthermore, they provide shade to the water, which prevents sunlight from evaporating key reservoirs.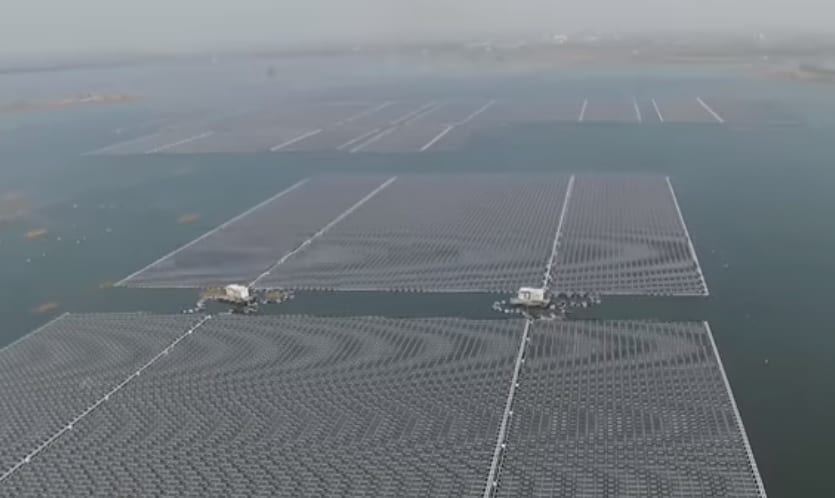 Google's floating solar energy farm may offer the advantage of improved fishing yields as well. The reason is that if the panels are elevated in the canopy style, this will provide optimal room for fish in the pond and provide the fish with shade.