Hawaii bets on renewable energy
August 31, 2015
State intends to general 100% of its power from renewable sources by 2045
Hawaii is heading toward embracing renewable energy as its only source of power. During the recent Asia Pacific Resilience Innovation Summit, which was hosted in the state, Governor David Ige announced that the state would not be using natural gas to replace other fossil-fuels. Instead, Hawaii will be working to receive no less than 100% of its energy from renewable sources by 2045. The ambitious initiative would make the state one of the leading renewable energy entities in the U.S. and, perhaps, the world.
Hawaii is abandoning fossil-fuels in order to combat climate change
The state is expected to serve as an example for what can be accomplished through the aggressive adoption of renewable energy. The state government has shown extreme concern regarding climate change, and how rising sea levels linked with the phenomenon could pose a serious risk to the state and other islands throughout the world. While rising sea levels may not be mitigated through the use of renewable power, abandoning fossil-fuels in favor of clean energy could slow the progress of climate change by eliminating the production of harmful emissions.
Natural gas will be replaced by cleaner forms of power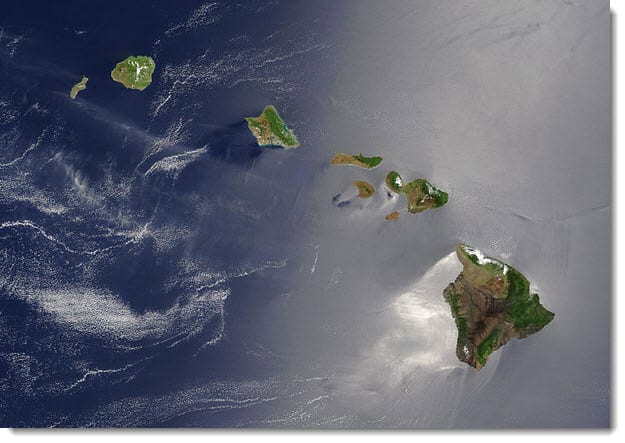 Hawaii had initially shown interest in natural gas, following suit with the rest of the United States. Governor Ige noted, however, that natural gas would not save the state any money over the long term. With renewable energy becoming less expensive at a rapid pace, now may be the time to focus on clean power rather than other forms of fossil-fuels. For Hawaii, the push for clean energy is not simply an ambitious endeavor, it is a matter of state law.
State law requires a focus on renewable energy
In June of this year, Governor Ige signed into law a bill that requires the state to generate all of its electrical power from renewable sources within 30 years. The Governor is also requiring that the University of Hawaii be completely carbon neutral within the next 20 years. The aggressive legislation from the state has made it one of the most prominent proponents of renewable energy in the United States.