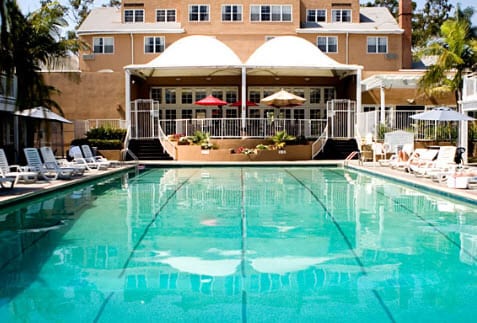 Hollywood landmark gets a hydrogen make over
May 21, 2012
Hotel to be powered by hydrogen fuel
The Lafayette Hotel in San Diego, California, has been undergoing changes recently. The hotel has been a veritable port of call for entertainment starts such as Ava Gardner and Bob Hope for years. As the energy landscape of the state changes, however, the hotel has had to make changes. Along with its recent renovations, the Lafayette Hotel has adopted hydrogen fuel as a way to reduce its cost of electricity consumption. The hotel believes that hydrogen will be able to meet its energy demands.
ClearEdge Power provides fuel cell for hotel
The hotel has installed a 40 kilowatt hydrogen fuel cell provided by ClearEdge Power, a leading manufacturer of fuel cells. Fuel cells have been increasing in popularity as energy systems because of their ability to produce sustainable amounts of electricity with little effort. These energy systems have seen use all over the world, where they often lead to significant reductions in energy costs as well as improved efficiency and reduced impact on the environment.
Fuel cells cuts energy costs while meeting nearly half of the hotel's electricity demand
Hotel officials expect to save more than $30,000 each year on energy costs simply by installing a single hydrogen fuel cells. The fuel cell with account for 45% of the hotel's demand for electricity, demand that includes providing energy for the hotel's 131 guest rooms and heating and lighting for its Olympic-sized pool. The ClearEdge Lafayette Hotel fuel cell itself will be fueled by natural gas, which will be used to provide the fuel cell with the energy it needs to generate electricity.
First fuel cell may not be the last
This is the first fuel cell to be incorporated into the Lafayette Hotel but it may not be the last. The single hydrogen fuel cell is capable of handling a nearly half of the hotel's energy burden and provide steep reductions in energy costs. Another fuel cell would mean more savings for the hotel and nearly 100% energy sustainability. This, in and of itself, may be a lucrative investment for the hotel.