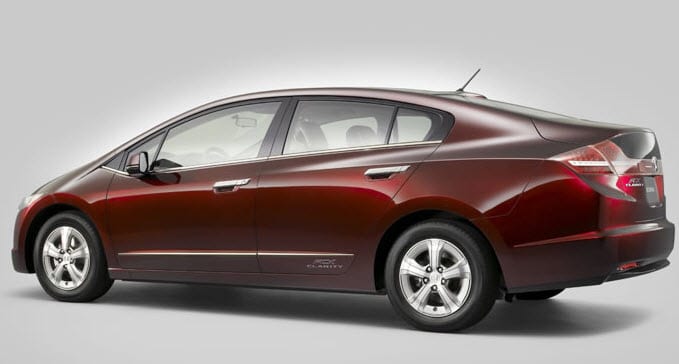 Honda launches new marketing campaign for hydrogen-powered and natural gas vehicles
January 27, 2012
Japanese automaker Honda has begun marketing their new alternative energy vehicles.
The company expects to have their new natural gas Civic and hydrogen-powered FCX Clarity ready for the consumer market in 2013, but it will not be marketing these vehicles the way it does with its conventional models. Instead, Honda will focus on online advertising and encouraging owners of these vehicles to spread the word. The basis of this initiative is that owners of these new vehicles are "influencers in their communities," according to Steve Center, vice president of Environmental Business Development for American Honda.
In California, Honda has given the keys to their hydrogen-powered Clarity to government officials. These officials will drive the vehicle for a year in order to promote awareness of alternative energy and electric transportation. The automaker believes that this could be a more effective form of marketing because politicians are constantly in the limelight and their position ensures that they have the attention of the public.
Though a somewhat innovative approach, Honda is still cautious as it does not know exactly how consumers will respond to the prospect of driving vehicles powered by hydrogen.
Consumers are still divided over hydrogen fuel, primarily because the U.S. lacks a sufficient infrastructure to support transportation of this kind. Most major automakers have thrown their support behind hydrogen, but their insistence that it is the fuel of the future has yet to win over consumers who are more conscious of their budgets than of the environment.