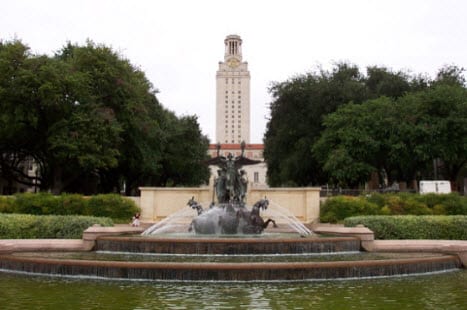 Hybrid technology comes to University of Texas
July 14, 2012

Hydrogen-electric bus to operate on campus for one year
Last week, officials from the University of Texas at Austin gathered together to unveil a new hydrogen-electric bus that would be operation on and around the campus. The bus will have its own fueling station located on campus that will be equipped with an electric charging station and hydrogen fuel pump. The hybrid bus runs entirely on hydrogen and the electricity stored in a lithium-ion battery. University officials note that the bus will begin operating throughout the campuses traditional bus routes and shuttle lines over the course of the next year.
Hybrid technology becoming more popular in transportation
Hybrid hydrogen-electric technology is becoming more popular in the world of transportation. The use of these technologies has been somewhat common in the world of public transportation, but did not begin receiving extensive commercial attention until Toyota introduced hybrid technology into its Prius line of vehicles. The commercial success of hybrid technology is beginning to encourage its widespread use, especially as companies and organizations become more interested in alternative energy.
Students and faculty to examine the uses of hybrid technology
During its year of service, the hybrid hydrogen-electric bus will be used to transport students and faculty members around the University of Texas campus. Students and faculty will also conduct studies on the hydrogen-electric bus to examine its performance and investigate its fuel efficiency. It is expected that the bus will be capable of showing the capabilities of hybrid technologies, perhaps making the technology more commercially attractive.
Hybrid technology already a popular option around the world
Using alternative energy for public transpiration is not a new concept. Hybrid hydrogen-electric buses currently exist throughout the U.S. and are quite popular in Europe. Hybrid technologies are often considered an economically viable way to adopt alternative energy without having to face the high prices of expensive technologies, such as fuel cells.
Related article(s) and resources:
http://www.dailytexanonline.com/university/2012/06/06/electric-hydrogen-powered-bus-run-shuttle-routes-update