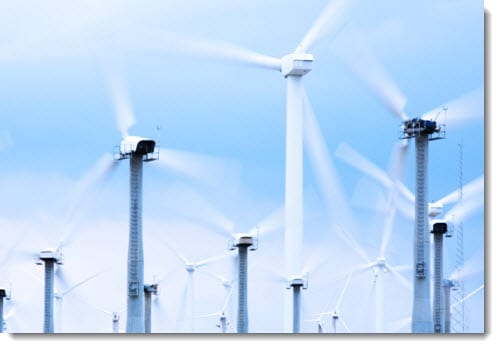 Wind energy finds aggressive support in South Korea
July 15, 2012

Government aims to ramp up its support of wind energy projects
South Korea has been a strong advocate for alternative energy and sustainability for some time. The country has taken a keen interest in hydrogen fuel cells and solar energy systems in recent years. The government has invested a great deal of time and money into these systems in an effort to break away from foreign sources of fuel and reduce the country's impact on the environment. South Korea has now set its sights on wind energy, believing it to be an effective method of generating renewable energy.
Wind energy projects to be complete by June 2013
The country is already home to several ambitious wind energy projects, but these projects have received modest government support in the past. The country is now embarking on a mission to complete the construction of several wind energy projects in the South and Yellow Sea areas by June of 2013. This initiative will also see the expansion of offshore wind energy projects that have fallen by the wayside over the years.
More than 500 turbines expected to be installed by 2013
Deputy Director of the New and Renewable Energy Division Jae-Yong NamKung proclaimed at this year's Global Wind Day Networking Seminar that South Korea will be completing more than 20 megawatts worth of wind energy projects a year ahead of schedule as part of the country's latest initiative. By 2013, it is expected that the country will boast of more than 500 wind turbines and over 100 meagwatts of wind energy capacity. Local governments are also pushing for their own wind energy projects, which may add to the country's wind energy capacity if they become a reality.
Wind energy beginning to gain ground in the Asian market
Wind energy continues to garner support all over the world. Several countries have identified wind energy as a viable means to generate electricity. This type of alternative energy is especially popular in Europe, but has begun making an impact on the Asian market in recent years.
Related article(s) and recourses:
http://cleantechnica.com/2012/07/12/korea-ramping-up-wind-power-projects/?utm_source=feedburner&utm_medium=feed&utm_campaign=Feed%3A+IM-cleantechnica+%28CleanTechnica%29