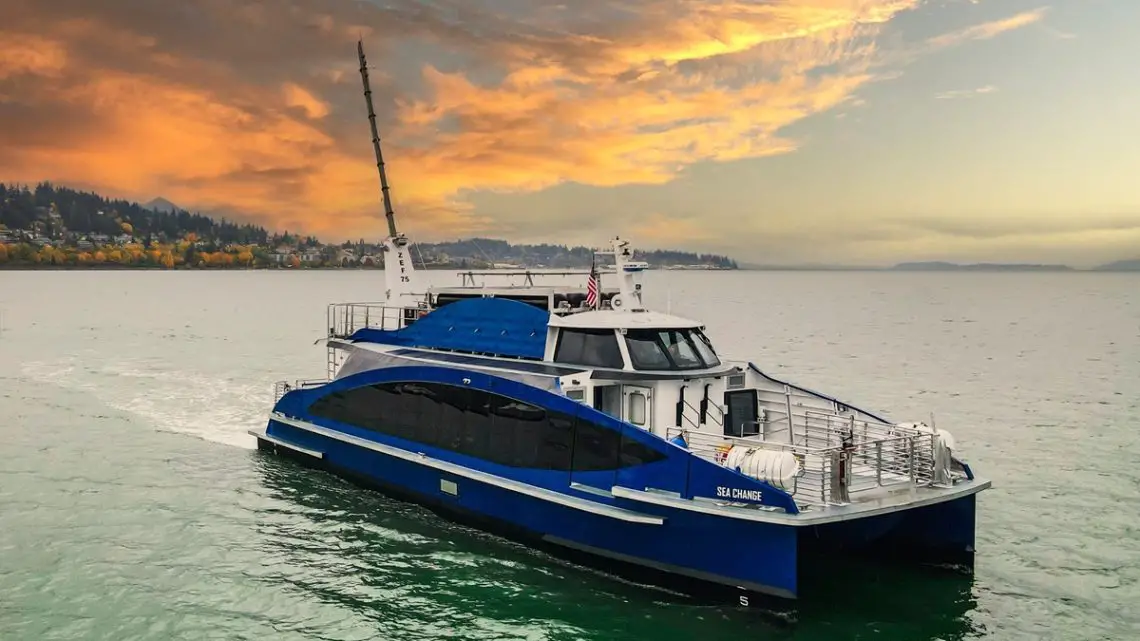 Nexus Development Capital to invest in NA's first zero-emission hydrogen ferry fleet
November 16, 2023
The company has announced that its sixth investment will be in SWITCH Maritime's H2-powered fleet.
Nexus Development Capital has announced that its sixth investment will be to fund SWITCH Maritime for its first North American zero-emission hydrogen ferry fleet.
The company made this news as it announced its second capital raise, reaching its managed capital total to $50M.
"SWITCH Maritime's first vessel, Sea Change, addresses a critical market gap in reaching zero emissions for the maritime industry and provides a much-needed early demand signal in the new hydrogen economy," said Nexus Development Capital Senior Vice President Ashlynn Horras in the company's media release announcing the news.
"Our team is focused on providing roadmaps for deploying and scaling rising low-carbon sectors, like hydrogen, as well as additional emerging solutions including waste-to-energy and biofuels," added Horras.
Hydrogen ferry fleets have the potential to decarbonize an industry that continues to rely heavily on diesel as its primary fuel. This, despite the growing electrification of aircraft and ground transportation. Diesel is not only problematic for the greenhouse gas emissions it emits into the air, but it also leads to waterway contamination. According to Nexus Development Capital, electrifying watercraft in this way will be critical, despite the barriers it faces regarding recharging infrastructure and the size of the batteries themselves.
Hydrogen ferry fleets will also help transport keep up with new mandates from cities and ports.
Municipalities and ports alike have been implementing new decarbonization regulations that would require water transport to phase out the use of diesel and other fossil fuels. It was in this light that SWITCH developed its Sea Change flagship vessel that will operate with zero emissions in the San Francisco Bay.
The vessel can carry up to 75 passengers and is powered by H2 fuel cells which power the electric motor and charge an onboard battery that is notably smaller than what would have been needed if it was purely battery electric.
Nexus Development Capital's investment
Nexus Development Capital's investment into SWITCH Maritime will include, in part, proving the function of the Sea Change hydrogen ferry. This will provide SWITCH with the proof it requires to be able to grow its fleet and deploy this tech in more locations throughout the country.
"The maritime industry is one of the hardest to decarbonize sectors, but there are viable technologies and business models that can be deployed today to start transitioning fleets," explained SWITCH Maritime chief executive officer Pace Ralli.
"After nearly a decade of searching for the right capital partner to support our early stage risk profile and high capital needs of project development, we're thankful to have found Nexus Development Capital. As a mission-based fund with a clear, long-term view on the future of the low-carbon economy, they have provided us with a critical starting block to prove our business model, and grow into an entirely new carbon-'net-zero' market for the maritime industry."
The investment into the hydrogen ferry fleet has arrived at a time when H2 is starting to take off.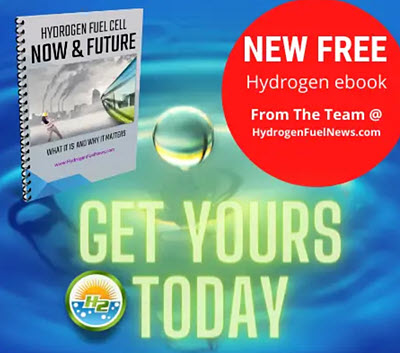 Nexus Development Capital has invested into SWITCH Maritime at a time when low- and zero-carbon infrastructure demand has been taking off. That said, many project developers in the low-carbon arena have struggled to find funding as traditional investors have been hesitant to pour their money into projects that aren't yet ready to launch.
This hydrogen ferry fleet funding has provided Nexus Development Capital with a powerful opportunity aligning with its investment model to fill a critical gap in the market which allows developers to prove their business models, build their teams, finish their development activities and scale their tech to reach a commercial level.
Ready to test your knowledge on the most abundant element in the universe? Take our fun and engaging Hydrogen Quiz now!