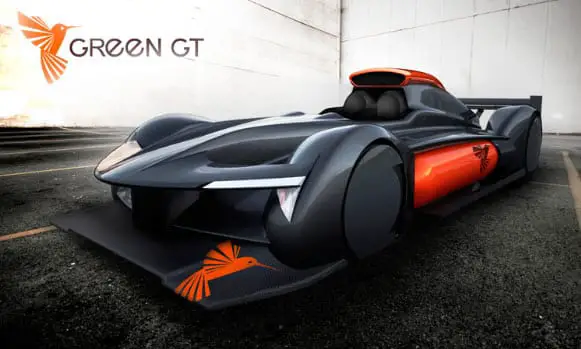 Hydrogen fuel cells begin to show off in the world of competitive racing
June 8, 2012

Fuel cells targeted for their ability to compete with conventional engines
Performance means everything in the world of competitive racing. Race cars have long been powered by fossil-fuels due to the fact that conventional engines are designed specifically for the use of gasoline. Fossil-fuel has been the cornerstone of competitive racing for decades due to its high energy output. As alternative energy begins to gain tractions, however, racers are beginning to take note of hydrogen fuel cells. One of the reasons behind the increasing popularity of the energy systems is because of the fact that hydrogen fuel cells can perform on par with conventional engines.
GreenGT to introduce the H2 racer at Le Mans
At this year's 24 Hours of Le Mans, an annual competitive racing event, the GreenGT H2 racer will make its debut. The vehicle was developed by GreenGT, a maker of clean and sustainable vehicle propulsion systems, as a way to show the viability of hydrogen fuel. The H2 is powered by a single hydrogen fuel cell, which is used to provide electrical power to two motors that generate up to 540 horsepower, as well as the fuel cell system (330 kW) which was entirely developed by SymbioFCellŠ. Though not the first of its kind, it is among the most powerful hydrogen-powered racecars currently active.
Hydrogen rare in racing, but popular in commercial vehicles
Hydrogen fuel cells have become a popular option for the auto industry for commercial vehicles. Many automakers have shown favor for the energy systems because of their ability to produce clean energy for vehicles. Hydrogen fuel cells have proven themselves capable of performing on par with conventional engines for vehicles, but have been used rarely in the world of competitive racing. The 24 Hours of Le Mans event may be the time for hydrogen fuel cells to shine in this sector.
H2 racer to be tested at future events
GreenGT has plans to conduct further public tests of the new H2 racer during the Silverstone FIA World Endurance Championship event in August. For now, however, the company's efforts will remain on ensuring that the H2 shows off the capabilities of hydrogen fuel cells during the 24 Hours of Le Mans race in France.