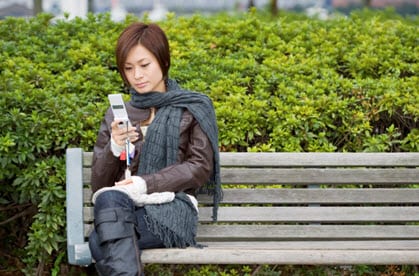 Hydrogen fuel entering China's telecommunications industry
July 27, 2012
Tests commissioned from VN Technologies
VN Technologies, a developer of hydrogen fuel cells and clean technologies, has announced that it has completed the initial round of technology tests for China Mobile Limited, one of China's largest telecommunications companies. China Mobile has collected the data produced by the trials and released a report to ministers in the Central Government. VN's technology seems to have proven somewhat successful as China Telecom Corporation has commissioned similar tests to be held in Beijing.
Hydrogen fuel may help telecommunications networks meet higher demands
The telecommunications industry has entered an interesting stage. Mobile technology continues to advance at a rapid pace, providing consumers with new services that are testing the boundaries of what telecommunications networks are able to handle. More consumers are purchasing mobile devices, putting even more strain on existing networks. In order to keep up with the growth of the industry, telecommunications companies have been working to embolden their networks, a process that is both labor and energy intensive. Hydrogen fuel has emerged as one of the more popular power sources for the renovation of telecommunications networks.
Standards must exist before hydrogen fuel can be implemented on a large scale
Though hydrogen has become a popular option, companies are still keen to test the viability of fuel cells before they make the switch to hydrogen fuel. Because hydrogen fuel is relatively new to China, there are limited standards concerning the incorporation of fuel cell energy systems. The trials conducted by VN Technologies are meant to provide the Central Government with information concerning the performance of hydrogen fuel cells and encourage ministers to develop standards for adopting the energy systems as replacements for lithium-ion batteries and fossil-fuels.
Honhye Luo chosen to head committee to develop standards
These standards are already being developed by China's Communications Standards Association. VN Technologies president Hongye Luo has been chosen to lead a technical committee from the association to develop national standards and specifications concerning the use of hydrogen fuel cells in China's telecommunications industry.
Related article(s) and resources:
http://www.marketwatch.com/story/velatels-subsidiary-vn-tech-advances-its-plans-for-green-energy-technology-in-china-2012-07-25