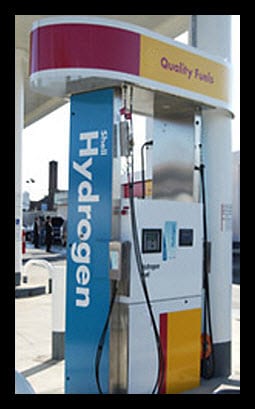 Hydrogen fuel infrastructure documentation released in California
August 3, 2012
CaFCP releases document detailing efforts to establish hydrogen fuel infrastructure
The California Fuel Cell Partnership (CaFCP) has released a new document concerning the state's plans to bolster its hydrogen fuel infrastructure. California is currently home to the highest concentration of hydrogen fuel stations in the U.S. The state has made significant progress in its efforts to establish a comprehensive hydrogen fuel infrastructure, hoping to be prepared for the coming launch of hydrogen-powered vehicles. The document outlines several of the initiatives that the state has undertaken and provides some insight on the continued efforts to build a working infrastructure.
68 fuel stations needed to effectively serve drivers
The document is called "A California Road Map: Bringing Hydrogen Fuel Cell Electric Vehicles to the Golden State." In the document, the CaFCP provides a variety of information and analysis of the hydrogen fuel infrastructure projects that are currently active in the state. According to the organization, approximately 68 strategically placed hydrogen fuel stations are required to be operational by 2016. These stations will be open to the public and are expected to be capable of handling the majority of the demand coming from California's drivers.
Los Angeles and San Francisco expected to be homes to large fuel station clusters
The document notes that several geographic regions of the state will be home to comprehensive fuel station networks. Many of these networks are identified as clusters, and will be found in large cities like San Francisco and Los Angeles. Clustered hydrogen fuel stations are meant to take root in areas where high volumes of hydrogen-powered vehicles are expected to begin operating in the coming years.
Success of hydrogen-powered vehicles will determine the financial viability of a hydrogen fuel infrastructure
California is already part of a larger hydrogen fuel infrastructure that stretches north to the Canadian border. This infrastructure is still under development, but is expected to be a strong foundation for future infrastructure projects that will take place in the state. Establishing a hydrogen fuel infrastructure has proven challenging due to the massive financial commitment the endeavor represents. If hydrogen-powered vehicles are less popular than they are expected to be, work on establishing an infrastructure may be a serious financial loss.
Related article(s) and resources:
http://cafcp.org/sites/files/20120720_Roadmapv%28Overview%29_0.pdf